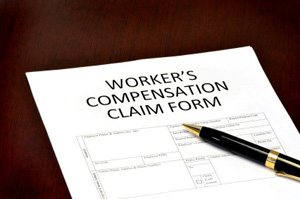 A serious workplace accident can leave you badly injured and saddled with medical bills and unable to support your family. Workers' compensation coverage is mandatory for most Pennsylvania employers, but these benefits come with regulations and loopholes.
When you need answers and trusted legal guidance after a work injury, The Rothenberg Law Firm is here for you. For decades, we have protected the rights of the hardworking people of the Keystone State. If you were hurt on the job or developed a work-related illness, speak to our team about your rights to compensation. We have successfully represented workers from many industries, including construction, healthcare, and transportation. Call today for a free consultation.
Pennsylvania Workers Compensation Law: An Overview
The Pennsylvania Worker's Compensation Act was passed in 1915 to help protect both employers and employees. It is state-mandated "no-fault" insurance coverage that provides wage-loss and medical benefits to workers who are injured or develop an illness related to their employment. Seasonal, full-time, and part-time employees are also eligible for benefits, and coverage starts on the first day of hire.
Injury, disease, or aggravated medical conditions caused by employment are generally covered. According to the PA Department of Labor & Industry, there were 167,254 reports of workplace injuries and illnesses in 2022. Further, employers who do not have workers' compensation coverage may be subject to legal action by employees.
Primary Benefits & Coverage for Injured Workers
Workers' compensation benefits for wage loss are tax-free and are limited to two-thirds of your average weekly salary. This insurance coverage also pays for all reasonable and necessary medical expenses stemming from your workplace injury, regardless of the treatment duration.
Depending on your specific injury or illness, you may also qualify for additional compensation in the form of Temporary Partial or Total Disability, Disfigurement, or specific loss benefits for hearing, blindness, and use of digits or limbs.
Time Limits for Reporting Your Work Injury
To qualify for benefits in Pennsylvania, the work-related injury or illness must be reported to your employer within 120 days. Exceptions to this deadline include repetitive motion injuries, a progressive disease arising from toxic exposure, or hearing loss. 
Whether you fell and herniated a disc or suffered another type of harm, notify your employer immediately after any accident. Written notice establishes a timeline and can increase the validity of your claim.
Remember that fault does not factor into the equation regarding workers' compensation benefits. However, you may be barred from compensation if you were intoxicated at the time of the accident. 
How Our Workers' Compensation Lawyers Help
When you are hurt and unable to work, an experienced Pennsylvania personal injury lawyer at our firm can outline your rights and guide you through the workers' compensation system. Our firm has extensive knowledge of applicable laws and can help you avoid common pitfalls that result in delays or denials.
We provide valuable support in all areas of workers' compensation claims, including:
Filing your initial claim
Gathering supplementary materials to document your injury
Handling all communication with insurance companies
Evaluating settlement offers
Appealing denials
Representing you at a workers' comp hearing
Filing a third-party claim, if warranted
If you've been approached with a lump sum payment for your workplace injury or illness, think twice before accepting. Insurance companies are always looking to protect their bottom line and will take advantage of employees. However, a Pennsylvania workers' compensation lawyer in your corner will level the playing field.
Assistance Filing a Third Party Claim
In some cases, injured employees can sue third parties whose recklessness or careless actions caused their accidents. Common defendants include negligent drivers, manufacturers of defective equipment, and construction site managers. A personal injury claim can seek additional compensation to cover damages outside workers' comp benefits, like pain and suffering, emotional anguish, and loss of spousal consortium.
Choosing the Right Workers' Compensation Attorney in Pennsylvania
Knowledgeable legal representation is essential when you've been injured on the job. Even legitimate claims are routinely denied by insurance companies. The Rothenberg Law Firm can tilt the scales in your favor and fight for the benefits you deserve. Contact us today to schedule a free, no-obligation consultation with our dedicated attorneys.