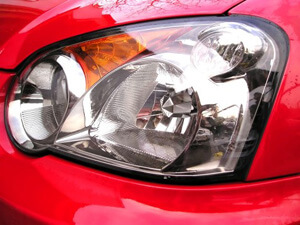 Do you currently own a Subaru?  You may be driving with a recalled part.  According to a recent article in The New York Times, the National Highway Transportation Safety Administration identified a serious electrical problem on certain Subaru models.  This electrical problem is forcing Subaru to recall nearly 634,000 vehicles.  The recall includes many popular models, including the Outback and Legacy models from 2010-2011, Tribeca models from 2006-2012, and Forester models from 2009-2012.
What Dangers Does The Recalled Part Pose?
The recall concerns the "puddle light" accessory, a lamp that illuminates the area underneath the car door for easier vehicle entry.  However, exposure to certain kinds of moisture called "electrolytic liquids" can "penetrate the circuit board" or "pins of the puddle light connector."
What does this mean for your car?  If you have puddle lights and they are exposed to this specific road moisture (like road spray that contains salt), the accessory can short-circuit, creating heat that can cause the plastic around the lamp to melt.  This can generate "smoke and potentially fire."
History of the Recall
While Subaru recently began recalling vehicles that have a puddle light installed, the first incident of smoke actually occurred back in 2007.  Subaru of America spokesperson Michael McHale stated that although he could not identify the reason that Subaru failed to recall the part after this initial incident, he did indicate that Subaru made a number of repairs to the puddle light in the intervening years, and that a final improvement likely will be to "add a secondary smaller fuse."
Will I be Affected by the Recall?
Mr. McHale has indicated that only a portion of these vehicles—approximately 54,000—were built with the puddle light accessory that is central to the recall, but Subaru has no definitive statistics for the number of vehicles that may have purchased the light as an "add-on" from the dealership.  According to an NBC News article on the recent recall, "no accurate and complete record exists" concerning the puddle lamp.  Therefore, all 633,842 buyers will receive a notice about the recall and will be asked to respond immediately if their vehicle has the puddle light accessory.
If you are subject to the recall, your local Subaru dealer will make repairs free of charge.  The repair will involve the installation of a "fused-harness," which will place a fuse between the vehicle connector and the puddle lights, preventing short-circuits in the future.
Do you own one of the models mentioned above?  Have you received a letter from Subaru informing you that your vehicle may be at risk?  If you have one of the Subaru models listed above, you may be affected.  If you're concerned about how to proceed with your vehicle, or if you have experienced smoke or fire in your Subaru, you may want to speak with a personal injury attorney to discuss your options.