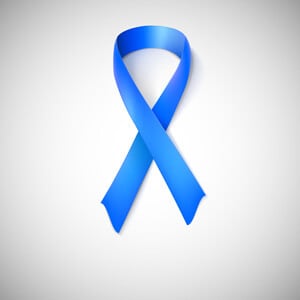 Learning More About Brain Injuries During the Month of March
March is brain injury awareness month, and the Brain Injury Association of America (BIAA) has partnered with different groups to help raise awareness about concussions and traumatic brain injuries (TBIs) throughout the country. According to a recent news release from Appalachian State University, head traumas occur on college campuses much more frequently than most of us would assume. Indeed, campus disability services offices often "work with students, staff, and faculty members who may need short- or long-term accommodations to continue to thrive in the academic environment."
Students who suffer from brain injuries may be entitled to certain accommodations such as: extended testing time, working with a student note taker, using a voice recorder in class, using electronic "readers" for assignments and exams that provide large-print materials and help with concentration. The types of accommodations provided to students can be short- or long-term, depending on the nature and severity of the injury.
This year's awareness theme is "Not Alone." The BIAA hopes to use this theme to help injury victims understand that they are part of a larger, supportive community that includes many people who have survived TBIs. Some of the other goals of brain injury awareness month include:
Providing a platform to educate the general public about brain injuries;
Providing information to the general public about the needs of brain injury victims and their families;
De-stigmatizing TBIs among the general public;
Empowering brain injury survivors; and
Promoting different types of available support for brain injury victims and their families.
Facts and Statistics About Brain Injuries
As part of its #NotAloneinBrainInjury campaign, the BIAA provides important facts and statistics about brain injuries in the US, including some of the following:
Every year, more than 3.5 million Americans suffer an "acquired brain injury," and that total does not include the number of cases that go unreported
Acquired Brain Injuries (ABIs) can result from some of the following causes:

Electric shocks
Infectious diseases
Near drowning
Toxic exposure
Trauma to the brain
Traumatic brain injuries (TBIs) are a subset of ABIs, and they are caused by trauma to the brain from an external source. Concussions are a form of mild TBI.
More than 2 million people suffer TBIs every year in the US, and 2.2 million receive treatment at emergency rooms. Of those millions, about 280,000 require hospitalization, and 50,000 die from the brain injury.
Common causes of TBIs include:

Falls (more than 40 percent)
Being struck by/against (more than 15 percent)
Motor vehicle accident (more than 14 percent)
Assaults (more than 10 percent)
If you or a loved one suffered a brain injury, you may be able to seek financial compensation for your injury. Contact an experienced brain injury lawyer to discuss your case.