Car Accidents and Whiplash
Whiplash is one of the most common injuries suffered in car accidents, and particularly in rear-end crashes. The sudden impact of a rear-end collision can cause one's head to snap forward and back again, as passengers have no time to brace themselves before the car crash. Unsurprisingly, the Spine Research Institute estimates that more than 3 million Americans suffer whiplash each year. About 10% of those who experience this type of injury are left with some kind of permanent disability.  Whiplash often occurs in slower speed crashes, when cars are driving as slowly as 8-12 mph.  The National Highway Traffic Safety Administration data shows that crashes at these speeds are the most common on our roadways, making whiplash a far more common injury than most people suspect.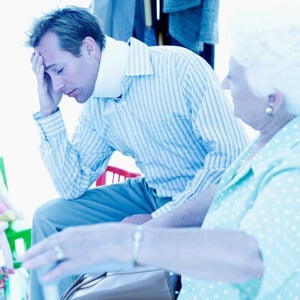 What is Whiplash?
Whiplash occurs when an impact causes one's head to be forcefully thrown backward and then forward in a snapping motion. The sudden and sharp movement can cause soft tissue injuries to the joints of the neck as well as to ligaments, nerves, muscles, and discs.  In some extreme cases, the whiplash victim may suffer brain bruising as well. 
Symptoms of Whiplash
Symptoms of whiplash-associated disorders usually develop within days of a vehicle accident, and include:
Neck sprains and other neck injuries 

Neck pain with movement of the head and neck

Loss of range of motion in the neck

Back pain, including pain in the upper back, shoulders, or arms

Headaches and dizziness

Blurred vision

Sleep disturbances 
Whiplash injuries often cause damage to soft tissue, which cannot be seen on an x-ray. Still, it is important to seek medical attention if you are experiencing any of these symptoms following an auto accident to ensure you receive proper treatment.
Although many whiplash injury victims heal within a few weeks with the help of pain medications and physical therapy, some accident victims suffer from chronic pain and long-lasting complications. Some whiplash cases can require long term medical treatment and incur significant medical bills over time. 
A personal injury lawyer can help you make an insurance claim, explore your legal options, and recover compensation for your medical expenses, lost wages, pain and suffering.
Call a Whiplash Injury Attorney for a Free Consultation and Free Case Evaluation
If you or a loved one has suffered a whiplash injury, contact the car accident attorneys at The Rothenberg Law Firm today to discuss your personal injury claim by submitting a free case evaluation online at InjuryLawyer.com or by calling our phone number, 1-800-624-8888. The initial consultation is FREE of charge. Our legal team works on a contingency fee basis; if we agree to handle your case, there are no legal fees unless we are successful in getting you money.
Timing is important because statutes of limitation affect how long you have to file a claim. Don't wait to call; an experienced attorney will help you communicate with your insurance company to ensure that any conversations you have with an insurance adjuster will not be used against you to compromise your claim.