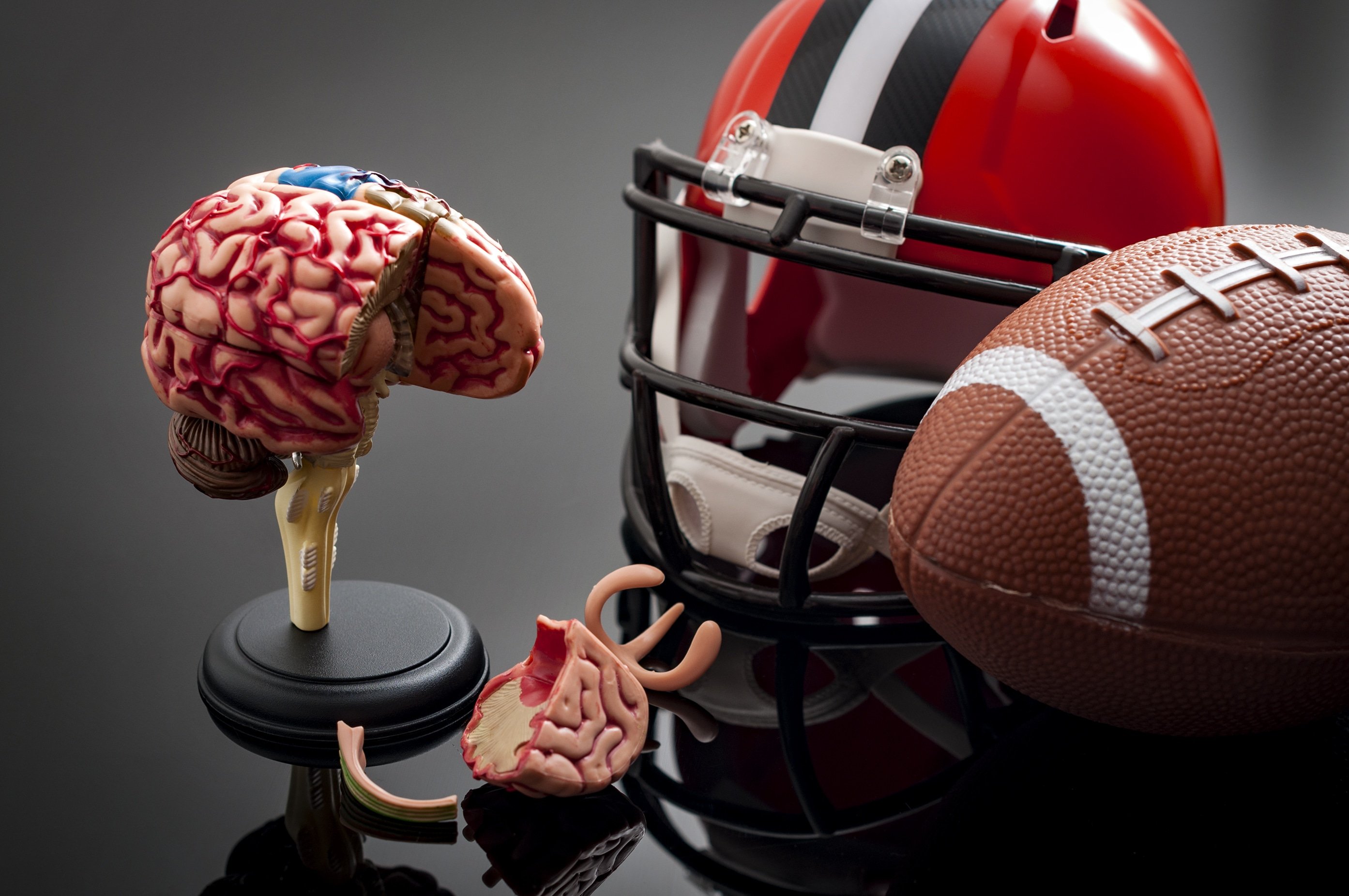 Nearly 20 Years After Early CTE Studies, Scientists are Still Looking for Answers About Sports-Related Concussions and CTE Risk 
Researchers know that sports-related concussions and traumatic hits to the head can result in chronic traumatic encephalopathy (CTE) in athletes, but they cannot yet say with certainty what percentage risk any given athlete in a contact sport has for developing CTE symptoms later in life. According to a recent article in The New Yorker, the last 20 years have provided significant information about traumatic brain injuries (TBIs) among athletes—especially NFL players—and the ways in which multiple hits to the head can cause the degenerative brain disease known as CTE. One of the earliest studies occurred in 2002, and scientists across the country have explored the links between CTE and concussions in the years that followed. 
By 2013, the ESPN journalists Mark Fainaru-Wada and Steve Fainaru exposed CTE issues among NFL players in their book League of Denial. In 2015, that early 2002 study was turned into the feature film Concussion starring Will Smith. The film spotlighted the problem of professional football and brain injury risks further, and it brought concerns to a wider range of the general public. Yet the NFL pushes onward, and athletes in contact sports continue to suffer concussions on the field on a regular basis. Moreover, postmortem analyses continue to show that athletes involved in contact sports developed CTE—an explanation in many cases for the dementia-like symptoms those athletes exhibited later in their lives. As the article underscores, scientists still have many unanswered questions about CTE and how to accurately measure or predict an athlete's risk of developing the degenerative brain disease.
Currently, researchers know that athletes who sustain multiple concussions may be at risk of developing CTE, but they cannot say precisely whether a particular athlete is likely to develop the disease. In addition, more research needs to be done to determine the risks that high school and college athletes face.
Getting the Facts About Sports-Related Concussions 
What do you need to know about concussions and sports? The following are important facts from Brainline.org:
Up to 3.8 million concussions occur in sports and recreational activities in the U.S. each year;

Up to 50% of sports-related concussions go unreported (and untreated);

Sports-related concussions are currently the leading cause of TBIs in children and teens that require emergency department visits;

Children and teens account for about 70% of all sports-related concussion visits to emergency departments;

Concussions can occur in any sport but are most common in football, hockey, rugby, soccer, and basketball;

Recreational sports can also lead to concussions, including bicycling, horseback riding, and playground usage;

About 15% of students say they have sustained one concussion or more in the last year;

Around 6% of students report having two or more concussions in the last year; and

Nearly 70% of student athletes continued to play with symptoms of a concussion in the last 12 months.
If you or someone you love sustained a brain injury, you may be able to file a claim for compensation. You should discuss your options with a brain injury attorney.