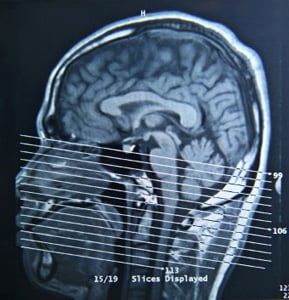 Concussion Lawsuits
From falls to car crashes, any incident that results in a concussion or traumatic brain injury (TBI) can be devastating and life altering. Head injuries can be costly and require lifelong treatment and hospital visits that can be hard on everyone involved. The Center for Disease Control and Prevention (CDC) lists TBIs as one of the leading causes of death and disability in the U.S. If you have been injured and suffered a head injury or concussions, you may be entitled to compensation.  
What are the Most Common Causes of Concussions?
The CDC cites emergency room statistics to report the four most common causes of a concussion. They are: 
When someone has been hit on the head, a concussion or other trauma actually changes the way their brain works. Concussions are generally caused when the brain hits the side of a person's skull during a sharp jolt or a collision.  Symptoms of concussions include changes in behavior, irritability, depression, and inability to focus, along with other symptoms such as different sizes of pupils and memory-loss, which require immediate medical attention. A concussion left untreated may even be deadly. Additionally, repetitive head injuries over several occasions can lead to chronic traumatic encephalopathy (CTE), a degenerative disease typically found in athletes who play contact sports, victims of domestic abuse, and military veterans. Becoming concussed once can increase the damage from another concussion in the future, particularly if the second one happens soon after the first. 
A person with signs of a concussion should call their physician right away. If a person suffers a concussion, whether it is after falling on poorly maintained premises, being involved in a motor vehicle, truck, or motorcycle collision, or being injured while working, they should call an injury lawyer to ensure they get proper compensation for themselves and their family. 
If you or a loved one sustained a concussion or lasting injuries to the head and face, fill out a contact form for a free case consultation, or call 1-800-624-8888. 
Symptoms of Concussions in People of All Ages 
The CDC's Facts About Concussions Sheet (PDF) organizes the symptoms of a concussion into four categories: 
Thinking & Remembering

:
Difficulty thinking clearly 

Feeling slowed down 

Difficulty concentrating 

Difficulty remembering new information  
In other words, people who are suffering from a concussion often have difficulty remembering recent events or feel "mentally foggy."
Physical Pain and Complications:
Headache 

Nausea or vomiting 

Balance problems 

Dizziness 

Fuzzy or blurry vision 

Feeling tired, having no energy 

Sensitivity to noise or light
Concussions may cause sudden or frequent headaches. Concussion victims also may be very sensitive to bright lights.
Emotions and Mood

:
Irritability 

Sadness 

More emotional 

Nervousness or anxiety
Concussions can cause irritability, sadness, and/or anxiousness.
 

Sleep

:
Sleeping more than usual

Sleeping less than usual

Difficulty Falling Asleep
When someone suffers from a concussion, they may sleep more or less than usual or have trouble falling asleep.
Overall, the following serious symptoms should be taken seriously, and require immediate medical attention:
Signs of weakness, numbness, or decreased coordination;

A headache that gets worse or won't go away;

Repeated vomiting or nausea;

Any signs of slurred speech;

Severe drowsiness;

One pupil that is larger than the other;

Convulsions or seizures; and/or

Loss of consciousness.
When someone suffers a concussion, they can lose consciousness or feel generally dazed. If you are feeling mentally foggy or are experiencing concussion symptoms for days, weeks, or months after an injury, consult a physician to see if you have a concussion. Then, contact a head trauma lawyer to see if you can be compensated for your hospital bills and other difficulties caused by your injury. 
Additionally, be aware that concussions in sports may be more severe, especially in athletes that suffer multiple hits to the head or various hits on the head during separate occasions.
Signs and Symptoms of Concussions in Young Children

 
Unfortunately, children enrolled in school or daycare can sustain injuries that can lead to concussions. The CDC reports that more than 200,000 children under the age of 14 visit emergency departments for playground-related injuries, and 20,000 of these visits are for traumatic brain injuries (TBI) and concussions. 
When a young child has a concussion, it is the parent or caregiver who needs to notice so they can take the child to the emergency room and get the help they need. If a parent or caregiver suspects their child has a concussion, they should not give them aspirin to relieve the headache because it is a blood thinner that can lead to other complications. Sometimes, it can be hard for young children to let others know how they are feeling, so adults should be aware of symptoms of concussions in children.
Call your child's doctor right away if your child seems to be getting worse or if you notice any of the following concussion symptoms in your child: 
Crying more than usual 

Persistent headaches that will not go away 

Changes in the way the child plays, or performs and acts at school 

Change in nursing, eating, or sleeping

More frequent or intense temper tantrums

Becoming easily upset

Sad moods 

Lack of interest in usual activities or favorite toys 

Loss of new skills, such as toilet training 

Loss of balance and unsteady walking 

Poor attention or shorter attention span
If your child is experiencing any of the symptoms of head trauma or a concussion after coming home from daycare or school, call your child's physician right away. You also may want to consult an attorney to see if you can be compensated after your child got a concussion in an incident at daycare, school, or after-school programs. 
Concussions in Older Adults and Concussions in Nursing Homes
For people that are older, concussions can be especially dangerous. Concussions in seniors are more likely to lead to complications like brain bleeding that can be deadly. Signs of brain bleeding in older adults include headaches that persist or worsen after a fall or other injury. 
In addition, it can be harder to recognize the signs of a concussion in older people with other existing health complications. Therefore, it is important for an elderly person to see a physician after a fall or other injury so that they can make sure they do not have a concussion. 
 Finally, the CDC recommends that older adults who take blood thinners see their doctor as soon as possible if they experience an injury or are hit on the head. Even if they do not show any obvious signs or symptoms of a concussion, it can be especially dangerous for older people who are taking blood thinners to be hit on the head.  
If you or a loved one has suffered a concussion in a nursing home, or was not adequately treated for a concussion after an injury in a nursing home, contact an injury lawyer to see if you have a case. 
Concussions after a Car Crash 
The Mayo Clinic explains how concussions can occur during a motor vehicle crash, whether it is from sudden acceleration and deceleration that causes the brain to move and hit the inside of the skull, or if the head injury is caused by contact with the vehicle or with an airbag or object. 
If you suffer from a concussion after a car accident, make sure you go to the emergency room and contact a car accident lawyer to determine your rights, even before you speak to an insurance adjuster. 
Multiple Concussions, CTE, and Sports and Football Head Injuries 
If a person suffers a high impact collision during a sport or gets injured during a sporting event, the coaches or referees should conduct a sideline evaluation to see if the player has any symptoms of a concussion. 
If a person suffers multiple concussions, this can be extremely harmful and even deadly. For example, athletes who suffer multiple TBIs over their sports careers are at high risk of facing lifelong dangers.  Recent medical evidence has shown that multiple concussions can lead to a degenerative disease called chronic traumatic encephalopathy (CTE). CTE is primarily seen in athletes who play contact sports.
Researchers at Boston University's CTE Center study the long-term effects of head trauma on athletes and military personnel to find out more about clinical presentation, prevention and treatment. Research finds that the CTE degenerative disease causes serious brain damage that can lead to death. 
The signs and symptoms of CTE are different from the signs of a single concussion.  Often, signs of CTE include severe changes in mood and behavior. These can be indicated by depression, anxiety, and acts of aggression.  In addition, CTE sufferers may experience memory loss, cognitive impairment, and motor disturbances.
Football players in high school and college, athletes in other contact sports, and military workers are at risk of multiple concussions and CTE. 
Brain Injury Lawsuits—How to File?
If you or a loved one have suffered a brain injury from a concussion, an experienced personal injury attorney at The Rothenberg Law Firm LLP can answer your questions.  Contact us today to discuss your case. Call 1-800-624-8888 or submit an InjuryLawyer.com online free case evaluation.