While everyone who gets behind the wheel of a motor vehicle has been warned about the dangers of drunk driving, far too many people fail to heed these warnings on a regular basis. Drunk driving can cause life-changing – or even fatal – injuries to innocent victims and cause a deep devastation that their loved ones will carry forever.
If you have been injured in a drunk driving crash, you may be able to recover financial compensation via a drunk driving lawsuit. Call The Rothenberg Law Firm today to learn more in a cost-free case evaluation with a Brooklyn car accident lawyer. We have been representing car accident victims for over 50 years and have won and collected billions for our injured clients.
New York City's Drunk Driving Laws
Lawmakers in New York fully recognize the danger of drunk driving, and have enacted legislation meant to harshly penalize drunk drivers. Here in New York, there are three types of violations for drunk driving:
Driving While Ability Impaired by Alcohol: The driver has more than a .05 Blood Alcohol Content (BAC) but less than .08 BAC, or displays other signs of being impaired. Possible penalties for DWAI include fines ranging from $300 to $500, spending up to 15 days in jail, and a driver's license suspension for 90 days.
Driving While Intoxicated: The driver's BAC is .08 or higher, or he or she exhibits other signs of intoxication. A DWI carries penalties such as a fine ranging from $500 to $1,000, up to a full year in jail, and a driver's license suspension of at least six months.
Aggravated Driving While Intoxicated: The driver's BAC is .18 or higher. For an Agg DWI, the driver will be fined between $1,000 and $2,500, he or she may spend up to a year in jail, and the driver's license will be suspended for at least one year.
As you might expect, the penalties for each violation increase in severity with each violation.
Drunk Driving Accident Injuries
All car accidents in Brooklyn, New York, can cause serious injuries, but drunk driving crashes are often particularly dangerous because the drunk driver's judgment and reflexes are so impaired.
Here are some of the injuries commonly associated with drunk driving accidents: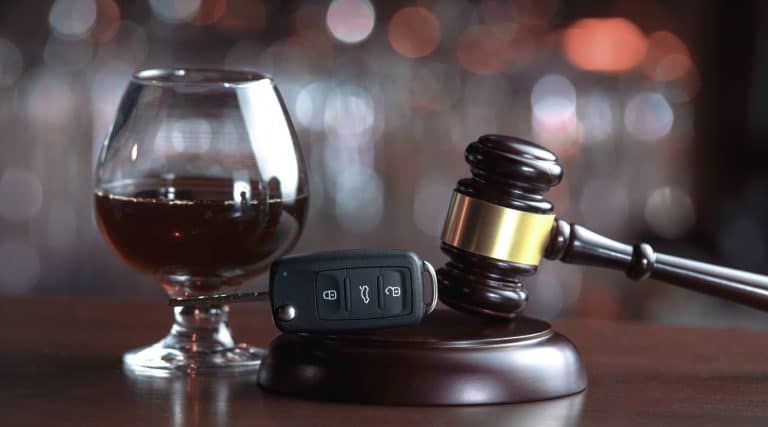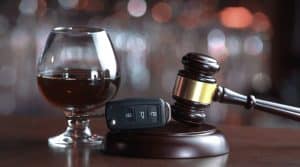 Neck, back, and spinal cord injuries
Head injuries such as Traumatic Brain Injury (TBI)
Paralysis
Amputations
Severe disfigurement or scarring
Severe cuts or lacerations
Bone breaks and fractures
Organ damage
Death
As you can imagine, the ripple effect created for a victim and his or her family following some of these injuries can be traumatic. Our attorneys at The Rothenberg Law Firm are here to help drunk driving crash victims and their families pick up the pieces. And we will make sure to fight for you to receive the maximum compensation you deserve for your injuries.
What Damages Can Be Pursued in a Drunk Driving Accident?
If you have been injured in a drunk driving crash, nothing can be done to go back in time and prevent your accident from occurring. However, the legal system does provide a path to justice whereby victims can pursue financial compensation for their damages by means of a drunk driving lawsuit.
Drunk driving accident victims are eligible to pursue economic, non-economic, and at times, punitive damages. Examples of economic and non-economic damages include but are not limited to the following:
Physical and emotional pain and suffering
Medical bills
Lost wages and loss of earning capacity
Loss of enjoyment of life
Loss of companionship
Punitive damages are generally reserved for particularly egregious conduct by the drunk driver, and are meant to deter both that individual driver and society at large from engaging in similar behavior in the future.
To further explain what sort of behavior may qualify for punitive damages, consider Drunk Driver A and Drunk Driver B. Drunk Driver A's BAC was .08 and he caused an accident because he was driving 70 miles per hour in a 60 mile per hour zone. Drunk Driver B, on the other hand, had a BAC of .26 and caused a crash after driving 120 miles per hour in the wrong direction on the highway.
Drunk Driver A would be unlikely to be liable for punitive damages, while Drunk Driver B's victim would likely be awarded punitive damages.
How Our Brooklyn Drunk Driving Accident Attorneys Can Help You
If you have been injured in a drunk driving accident, we highly recommend that you consult with an experienced Brooklyn personal injury lawyer as soon as possible.
Some of the ways we help our drunk driving victim clients fight for justice include: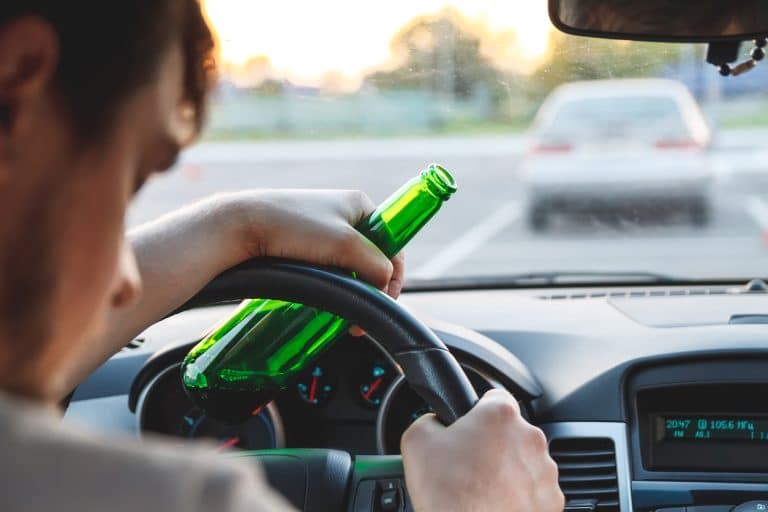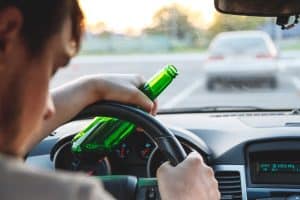 Immediately beginning to investigate and build their case
Contacting and interviewing eyewitnesses to the accident
Consulting with and potentially hiring expert witnesses
Communicating and negotiating directly with the insurance company
Ensuring that all legal deadlines are met
Preparing to represent our clients at trial – and win – if a fair settlement cannot be reached out of court
No Legal Bills Unless You Win
If you or a loved one has been injured in a drunk driving crash, call The Rothenberg Law Firm today to book a zero-cost consultation. We have obtained billions of dollars in settlements and jury verdicts on behalf of our clients since we launched our practice over 50 years ago, and our clients do not pay us anything unless and until we win their case.