Your world was abruptly turned upside down the day your loved one was killed in an auto accident. Life will never be the same again. And as if losing a loved one isn't hard enough, medical bills and other expenses continue to pile up. A catastrophic accident not only characterizes what happened to your loved one, but it also captures the effect it can have on the other areas of your life.  At The Rothenberg Law Firm LLP, we understand the devastating impact losing a loved one has on your everyday life.
Although we can't bring your loved one back, we can help you and your family recover medical expenses,  funeral costs, lost income and benefits, and maximum damages for the pain and suffering experienced by both the victim and your family. We will do everything we can to maximize your financial compensation.
Reach out to one of our Brooklyn car accident lawyers for a free consultation. Our experienced attorneys provide thoughtful, but also aggressive legal representation to help you get justice, so you can focus on taking care of yourself and your family.
Fatal Car Accident Statistics in New York City
In 2022, traffic accidents claimed the lives of 255 people in New York City. In 2021, fatalities numbered 273. Thankfully, the number of fatal car accidents in New York City has steadily decreased since Vision Zero was implemented in 2014, but there's still a lot of work to do before we see zero car accident fatalities. The roads of New York City remain dangerous for motorists, bicyclists, and even pedestrians.
Top Causes of Fatal Car Accidents
In New York City the common causes of car accidents include: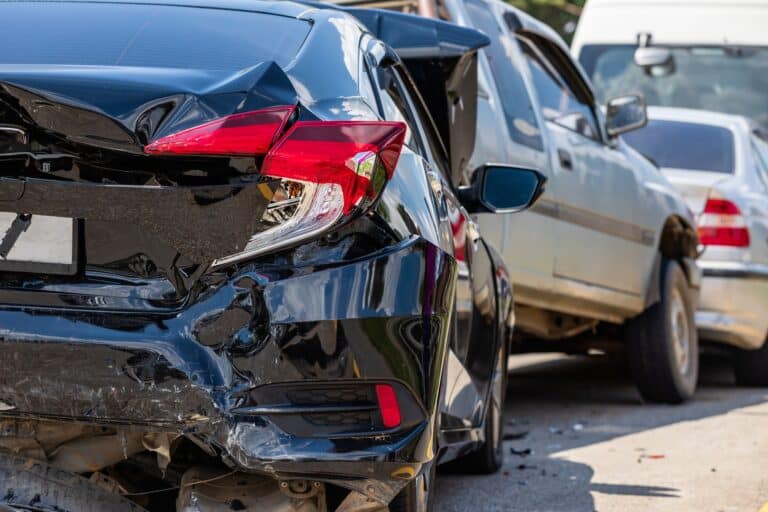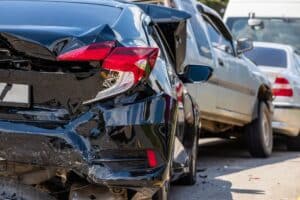 Driving under the influence
Distracted driving
Reckless driving
Running a stop sign or red light
Speeding
Not every fatal car accident is the fault of a driver. Perhaps the traffic signal was not working properly at the time of the crash. Maybe inadequate road maintenance played a role in the collision. In such cases, the city may become a defendant.
Establishing a Wrongful Death Claim for a Brooklyn Fatal Car Accident
To establish a wrongful death claim for a fatal Brooklyn car accident, you and your attorney must provide evidence showing that another party's negligence caused the fatal accident. Our experienced Brooklyn car accident lawyers know the ins and outs of New York state personal injury law. A car accident case–and especially one that involves the death of a loved one–calls for personal injury lawyers who are willing to work on every facet of a case to maximize your chances of success. We'll track down whatever piece of evidence that may help us across NYC–whether it be a police report, photograph, property damage, medical documentation, or expert witnesses who we think will give us an edge.
We not only immerse ourselves in the governing personal injury law, but also do everything we can to retain the best experts available. While a case may be tried in Brooklyn, we'll find experts across New York or even beyond.
The lawyers at the Rothenberg Law Firm offer free case evaluations that can give you a sense of what the legal process may look like should you decide to pursue your claim. As personal injury attorneys we have a thorough understanding of the legal steps involved and we will guide you every step of the way. While we have an office conveniently located in Brooklyn, we serve those throughout NYC.
Personal injury cases are highly individual and fact-specific. We invest tremendously in our clients to better understand them, their families, and the facts of their cases to better serve their interests. All of this effort is meant to provide you with some of the best legal advice and guidance available.
Legal Rights of Families Affected by Fatal  Auto Accidents in Brooklyn
It is critical that car accident victims understand their rights. In Brooklyn , New York state law provides that a surviving spouse or children may file a wrongful death lawsuit. If the decedent was unmarried and did not have children, surviving parents may file the lawsuit. If there are no living parents, then the decedent's siblings may file the claim.
The estate's representative may also file the lawsuit on behalf of the decedent's survivors.
Statute of Limitations for Filing a Wrongful Death Claim in Brooklyn
Under New York state law, the statute of limitations for filing a wrongful death claim is two years from the date of death. Failure to file a wrongful death lawsuit by that deadline means you may lose the ability to collect damages. Although one exception to this is if the incident involved a hit-and-run. Then the statute of limitations may be extended.
However, if a defendant is a government entity, such as the city or county, you have just 90 days from the date of the crash to file a Notice of Claim. This notice informs the government entity that you intend to sue. This is necessary if hazardous road conditions, inoperative traffic signals, or similar issues that would involve a government entity contributed to the accident.
Compensation Available for Families After a Fatal Car Crash in Brooklyn
The compensation, or damages, you may receive after a New York City fatal car crash can help ease the financial strain resulting from your family member's death and may help bring some measure of closure for the loss of your loved one. And although it will never be enough, it's at least one way you can get justice for your loved one.
Next of kin may be able to bring two types of claims forward, each addressing different areas of compensation.
A wrongful death claim compensates family members for their loss.
A survivorship claim is a personal injury claim that the victim could have brought had they not succumbed to their severe injuries. This includes the pain and suffering they went through prior to their death.
These claims are often combined in one lawsuit. It's important to note that even though family members of a deceased loved one may also be considered in some sense a car accident victim themselves, unfortunately they cannot receive damages for their own pain and suffering after the loss of their loved one.
Financial Compensation for a personal injury case may include: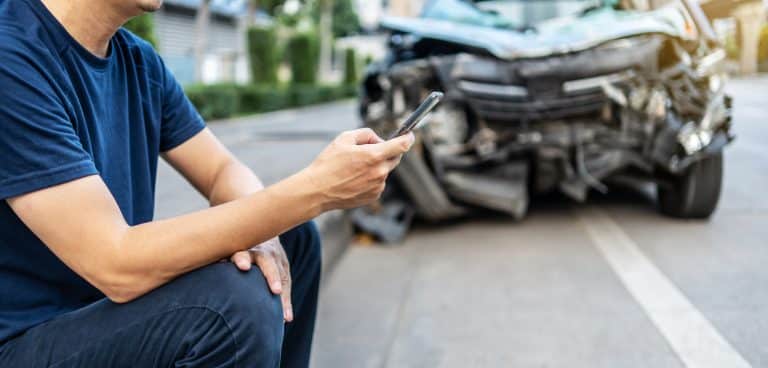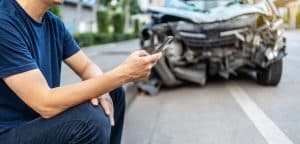 Funeral and burial costs
Final medical expenses
Lost wages
Loss of inheritance
Loss of financial support
Loss of love and companionship
Loss of services provided by the decedent
The deceased's pain and suffering prior to dying
How Our Brooklyn  Car Accident Attorneys Can Help You
Our lawyers are experienced and aggressive and will fight to advocate for your car accident claim. Our lawyers are also deeply empathetic and we understand how hard it is to lose someone in an accident. That's why we will go above and beyond to provide justice for your family.
We will investigate the case thoroughly, utilizing police and medical records, available surveillance video, and the testimony of eyewitnesses. In some circumstances, we will hire an accident reconstruction specialist to determine the specific circumstances that led to the crash. We are personal injury attorneys who utilize every means possible to zealously pursue your claim. The result has been billions won in financial compensation for our clients.
Through our investigation, we collect evidence (examples include photos, police reports, medical evaluations, toxicology reports, etc.) to determine which parties may be liable for your loved one's death. A number of different things might contribute to a motor vehicle accident. For instance, it may have occurred because of a vehicle defect. If that is the case, the manufacturer may bear some responsibility for your loss as well.
A personal injury lawsuit of any kind– especially those that deal with catastrophic injuries–is a complex process. An experienced personal injury lawyer will know which aspects of a case to pursue and which details deserve special attention.
We are much more than just a standard personal injury law firm. We will negotiate with insurance companies so that you receive the maximum compensation available for your loss. If the insurance company does not agree to a reasonable settlement, we are fully prepared to take on any insurance company at trial. Rest assured that we have the resources and tenacity to take on even the largest insurers. We will have your back every step of the way.
And with a law office conveniently located in Brooklyn, we are well prepared to serve Brooklynites and to pursue any case in the courts of Brooklyn.
Contact The Rothenberg Law Firm To Talk With a Brooklyn Car Accident Lawyer
If you have lost a family member in a car accident due to another party's negligence, you need the services of an experienced Brooklyn personal injury lawyer at The Rothenberg Law Firm. Our track record of success has led to billions in verdicts and settlements for our clients.
Schedule a  free consultation to discuss your car accident case  today. Our Brooklyn car accident attorneys  work on a contingency basis. This means that there is no fee unless and until you receive compensation.
Our law firm serves clients in car accident cases across NYC whether you are in Brooklyn, Manhattan, the Bronx, Queens, or Staten Island.