Many more people than in the past are aware of the dangers of lead poisoning.  However, the increased awareness does not automatically translate into less individuals being hurt by the product.  It is important for those who may have been exposed to these dangerous products to visit with a legal professional to see if a lead poisoning lawsuit is appropriate in your case.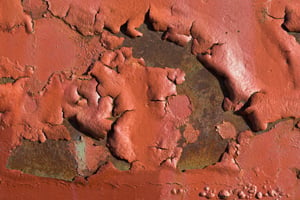 Lead Poisoning Lawyer
Exposure to lead comes from several sources, the primary ones being housing paint, leaded gasoline, and lead-contaminated drinking water. Of these, lead paint and lead paint dust are the most common. Lead paint dust is actually more dangerous than lead paint chips because smaller particles of lead are more easily absorbed by the human body.
In light of this evidence, there was a worldwide movement to ban the use of lead in paint. Despite this, paint manufacturers and the lead industry funded a massive effort in the United States to delay any sort of legislation regarding lead. However, by 1971, when it was estimated that two hundred children a year died from lead poisoning, lawmakers decided they had had enough. That year, Congress finally took action by passing the Lead-Based Poisoning Prevention Act (LBPA), restricting residential use of lead paint and banning its use on toys and children's furniture. Unfortunately, marine paint, farm equipment paint, automobile paints, and industrial finishes are not covered by the LBPA and continue to contain lead.
By the time the United States caught up with European lead regulation, millions of tons of lead had been applied to the exterior and interiors of buildings, cribs, toys, and porch railings. One group estimates that there are 3 million tons of lead in the environment and 57 million housing units that still contain some amount of lead paint. Most housing built before 1978 has at least some lead paint, while homes built before 1950 are at an even greater risk, as older paints had higher concentrations of lead.
Diagnosis and Documentation of Lead Poisoning
A blood test is the only reliable way to diagnose lead poisoning.  In the 1960s, people were not considered lead-poisoned until their blood level was 60 mg/deciliter. In 1978, the threshold number was cut to 30 mg/deciliter, and it was lowered again in 1985. Currently, the Center for Disease Control and Prevention (CDC) states the threshold for lead poisoning is just 10 mg/deciliter.
According to the latest data from the CDC, about 4 million households with children living in them are exposed to lead.  In the past, some estimates noted that 1 out of every 10 preschoolers suffers from some form of lead poisoning. Children are at greater risk than adults because their bodies absorb up to 50% of the lead they ingest while adults retain only 10%.
In other words, this is not an isolated problem.  Many are affected, and they often do not connect their medical problems to their exposure to lead.
Children aged seven and younger are in a special risk group due to developmental difficulties associated with lead exposure. Low levels of lead can even block an infant's mental development. Lead exposure is linked with reduced intelligence, learning disabilities, low graduation rates, and criminal behavior.  For this reason the CDC is leading a "Childhood Lead Poisoning Prevention Program" as part of its Healthy People 2020 goals.
First Steps to a Lead Poisoning Lawsuit
If you or a loved one has endured injury from exposure to lead paint, call The Rothenberg Law Firm LLP at 1-800-624-8888 or submit an online questionnaire. The initial consultation is FREE of charge. If we agree to take your case, we will work on a contingency fee basis, meaning that we only get paid for our services if there is a monetary recovery on your behalf.
More often than not, these lawsuits must be filed before a particular expiration date, known as a Statute of Limitations. Therefore, please call or contact us right away and be sure that you are not waiving your right to possible compensation.