Asbestos Exposure and Mesothelioma
Since the 1960s, when medical researchers first began to understand the devastating impact of asbestos exposure, tens of thousands of hard-working Americans have been diagnosed with mesothelioma. Unlike many other types of cancer, mesothelioma cancer is caused by only one thing: exposure to asbestos.
Asbestos is a natural mineral composed of soft heat resistant fibers that are both practically useful and highly toxic. Exposure to asbestos or asbestos products can cause cancers and diseases like mesothelioma, lung cancer and asbestosis.
For decades, asbestos companies sold their product to thousands of companies, where it was used in innumerable construction, commercial and household products-from concrete and cement to mattresses, flowerpots, baby powder, hats and gloves. Asbestos-containing products were also used heavily in the military, exposing thousands of military veterans to the dangerous substance.
If you or a loved one have received a mesothelioma diagnosis or a diagnosis for any asbestos-related disease, it is critically important to find the right mesothelioma lawyer to learn about the legal process and your legal rights.
Choosing a Mesothelioma Attorney
That's where The Rothenberg Law Firm LLP comes in. For over 50 years, our team of experienced attorneys has helped collect millions of dollars in mesothelioma compensation for our asbestos clients and their loved ones. We succeed by thoroughly understanding the factors which can influence the outcome of these asbestos cases. Our highly qualified asbestos lawyers leverage all necessary resources to ensure that responsible parties are held accountable.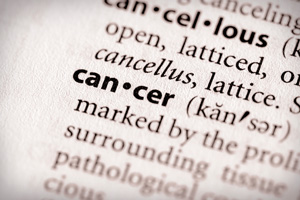 That said, our legal team approaches the attorney-client relationship with compassion for the victims. We understand these circumstances can place major emotional and financial burdens on malignant mesothelioma victims and their loved ones. Medical bills add up quickly, forcing family members to carry the burden of caring for asbestos victims, arranging medical care, doctor appointments, and managing medical expenses all at once.  Because of this, it is extremely important to choose an experienced mesothelioma lawyer to best navigate your case. Our Asbestos Litigation Lawyers are here to help you with a free consultation and a free case review!
Serious mesothelioma cases are not just business for us – they're personal. When we take on a new client, we adopt them as part of our family, and we fight for them in every way possible. That has been our motivating force in capturing hundreds of millions of dollars for the clients we have represented during the past 50-plus years. It is also the reason we aspire to be the top personal injury firm in the United States.
What is Mesothelioma?
Mesothelioma is a rare but devastating cancer that is caused by inhaling asbestos fibers.  The fibers cause a malignant tumor to form in the lining of the lungs, heart or abdomen. 
Mesothelioma has a lengthy latency period, which means a person can have the disease for a long time before its symptoms begin to appear. During the latency period of mesothelioma, cancer cells can be found forming in the lining of the chest,  heart, or abdominal cavity.
Signs and Symptoms of Mesothelioma
Some of the common signs of mesothelioma include shortness of breath, cough, fatigue, chest or abdomen pain, fever or night sweats,  muscle weakness, nausea, bloating and unexplained weight loss.  
If you are experiencing these symptoms, it is critical to seek professional medical advice as quickly as possible, as early detection of mesothelioma can improve your medical outcomes and life expectancy.
Causes of Mesothelioma
Mesothelioma is caused by exposure to asbestos spores.  People can develop mesothelioma from jobs where they were exposed to asbestos, or from exposure in a household environment. Something as innocent as having used baby powder as a child and/or adult can lead to a mesothelioma diagnosis. In both cases, individuals were usually unaware that they were being exposed to asbestos. In addition, spouses of people who worked with or close to asbestos can also contract mesothelioma. By simply washing work clothes worn near or around asbestos fibers, a spouse can be at risk of developing mesothelioma.
Due to this disease's long latency period, people whose asbestos exposure was decades ago are just now finding out that they have this deadly cancer.  Amazingly, research from a range of sources confirms that mesothelioma may not appear until 20 to 50 years after exposure.
Asbestos Trust Funds and Mesothelioma Claims 
Asbestos trust funds, also called "mesothelioma trust funds," are created when asbestos companies file for Chapter 11 bankruptcy protection. These funds ensure that compensation will be available for mesothelioma victims, even if the company at fault is no longer in existence.
Mesothelioma patients may be able to make an asbestos trust fund claim and sometimes may do so against more than one trust. An experienced mesothelioma attorney will help you take the steps necessary to receive the compensation you deserve.
Speak with a Mesothelioma Lawyers to Learn about your Legal Options 
If you or a loved one has been diagnosed with mesothelioma, it is vitally important to consult an asbestos attorney with years of experience in asbestos law before pursuing an asbestos lawsuit. Working with a team of experienced mesothelioma attorneys with a track record of success is necessary to ensure your interests are protected.
The Rothenberg Law Firm LLP has a nationwide network of medical experts with the ability to evaluate your case and present a qualified medical expert opinion at trial. We also have a national team of forensic economists who are prepared to substantiate and project future loss as well as current and prior economic loss, a critical component of wrongful death lawsuits and mesothelioma settlements.
You want a top mesothelioma lawyer and firm that is prepared to expend the necessary resources to ensure no stone is left unturned. Our firm has been in practice for over 50 years, collecting hundreds of millions of dollars for thousands of clients with an experienced team of personal injury lawyers. We have the demonstrated record of competence, ability, and stability to be there for you in these stressful times.
If you or a loved one has suffered from mesothelioma, call a mesothelioma lawyer at The Rothenberg Law Firm LLP at 1-800-624-8888 or submit a  free case evaluation online. The initial consultation with a mesothelioma attorney is FREE.
If we agree to handle your case, we will work for you on a contingency basis.  There is no legal fee unless we are successful in getting you compensation. No fees are required upfront. 
It is important to act promptly to get the legal help you need. Statutes of limitations require mesothelioma lawsuits to be filed within a limited amount of time, so please contact our mesothelioma law firm about your personal injury claim right away so that you do not lose your right to financial compensation, payouts and other benefits.  We are only a phone call away!
It is impossible to make generalizations about the value of any mesothelioma case without knowing all of the facts regarding your particular situation. The law allows recovery for a wide range of situations, many of which may not be readily apparent to the injured party. This includes past medical costs, future medical treatment and rehabilitation expenses, therapy, lost past wages, lost future income, pain and suffering, and more. An experienced personal injury attorney will fight to obtain money for you to compensate you for all of your damages, past and future. 
The Rothenberg Law Firm services clients in a broad array of practice areas in the greater New York, New Jersey, and Pennsylvania areas. We have been helping clients for over 50 years and will work hard to take care of you and your family.