Mercury is a naturally occurring element that exists in various forms and found in various locations.  However, as with many substances, in certain ways mercury can be harmful to individuals. The risks are particularly high for the most vulnerable members of our community—young children and infants.
Mercury Poisoning via Thimerosal
One high-profile way that some children suffer mercury poisoning involves Thimersoal. Thimerosal is the most common preservative used in vaccines and biologics that are marketed in the United States. Thimerosal is used to help prevent a vaccine from spoiling, for inactivating bacteria used to formulate several vaccines, and in preventing bacterial contamination of the final product. Several of the vaccines routinely recommended for children in the United States contain Thimerosal.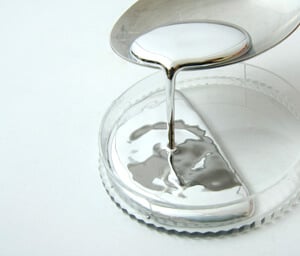 Yet, problems began over a decade ago when reports surfaced linking Thimerosal to mercury poisoning in infants, often causing autism.
For example, in July 7, 1999, the American Academy of Pediatrics (AAP), along with the U.S. Public Health Service (USPHS), issued a joint statement alerting clinicians and the public of concern about Thimerosal, this mercury-containing preservative used in some vaccines. The reason for the warning is that Thimerosal contains the compound ethyl mercury. Mercury is a toxic metal that can cause immune, sensory, neurological, motor, and behavioral dysfunctions.
The Food and Drug Administration (FDA) suggested that some infants may be exposed to levels of ethyl mercury that could build up in excess of federal guidelines. The level of risk would depend on what vaccines were received, and when. Symptoms of mercury toxicity in young children are extremely similar to those of autism, a neurological disorder characterized by impairments in language as well as cognitive and social development.
Learn More
The FDA has created a comprehensive website that offers more information about thimerosal in vaccines.  You can view the website HERE.  The site includes information on current vaccines with thimerosal, its use as a preservative, and guidelines to follow to avoid problematic exposures.
Hiring a Mercury Poisoning Lawyer
If you or a loved one is suffering as a result of mercury exposure, call The Rothenberg Law Firm LLP at 1-800-624-8888 or submit an online questionnaire. The initial consultation is FREE.  If we agree to handle your case, we will work on a contingency fee basis, which means we get paid for our services only if there is a monetary recovery of funds.
Frequently, a lawsuit must be filed before an impending expiration date, known as a Statute of Limitations. Therefore, please call right away to ensure that you do not waive your right to receive monetary compensation for your damages.