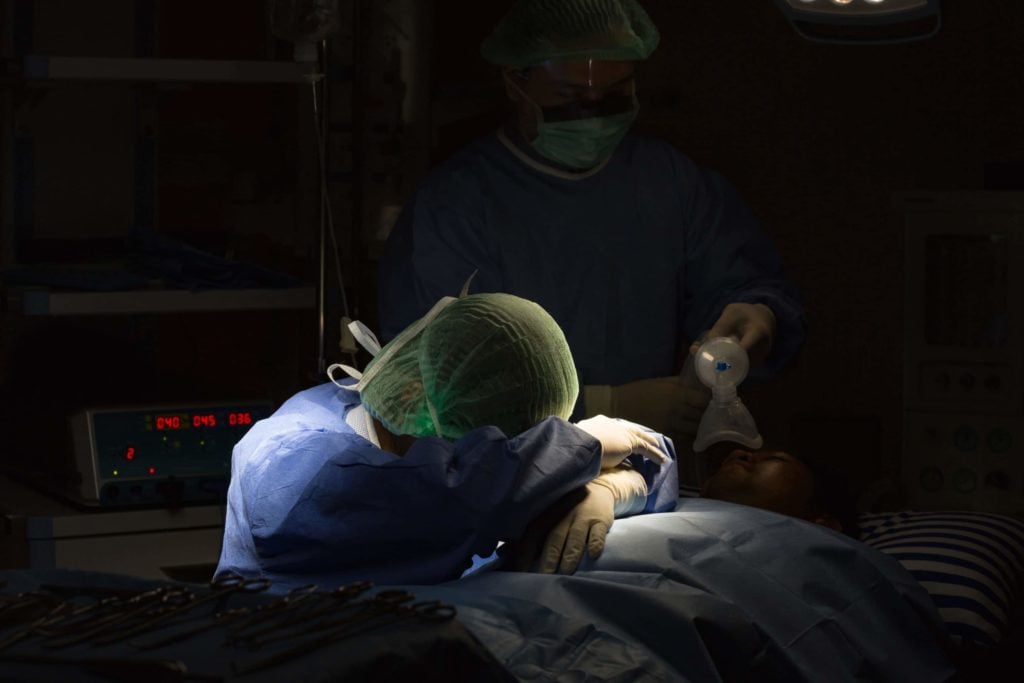 Retained Surgical Items Represent Preventable Medical Errors That are Classified As "Never Events"
Nobody who has elective or emergency surgery should have to worry about the risks of preventable surgical errors in the operating room. However, medical mistakes like surgical negligence happen much more often than patients might like to think, and many of these errors could be avoided with more reliable safety practices.
According to a recent article in Becker's Hospital Review, one of the most problematic types of common surgical errors involves retained surgical items, which is a term that describes incidents in which a surgeon leaves an object in a patient after surgery is complete. The Association of Perioperative Registered Nurses (AORN) defines retained surgical items as "foreign bodies that are unintentionally left in patients after surgery [that] can cause harm to surgical patients."
The article in Becker's Hospital Review underscores that retained surgical items always represent a preventable surgery error, and each is classified as a "never event," or an avoidable medical mistake that simply should never happen. Currently, there is no federal reporting requirement for retained surgical items, and as such it is difficult to determine the extent of the problem with this kind of surgical negligence. What we do know is that, between 2005 and 2012, there were 772 voluntary reports of these serious yet common surgical errors. However, researchers estimate that the actual number of retained surgical items in that time period is much higher. Indeed, the more likely range of surgical errors in the operating room is between 4,500 and 6,000 cases every year in the U.S.
Why are these incidents of surgical negligence happening? In other words, what is going wrong during surgery that surgeons or nurses are accidentally leaving foreign objects like a retained surgical sponge in the bodies of patients? The article suggests "inconsistent or unreliable practices in the operating room contribute to care teams inadvertently leaving surgical items in a patient's body." Hospitals and surgery centers need to do more to prevent this type of common surgical error because current methods are not working.
Getting the Facts for Avoiding Common Surgical Errors
While most surgeons perform a "sweep" of the patient's body after surgery and nurses perform retaining surgical sponge counts, those "sweeps" and counts are often inconsistent, and a surgeon or nurse might not even realize that a surgical error in the operating room has been made. In fact, a study conducted last year concluded that "about 88% of retained surgical item cases occurred during a procedure in which retaining surgical sponge and instrument counts were declared 'correct,' suggesting human error." Experts emphasize that hospitals need to develop practices that account for human error in counting methods and to implement these practices as soon as possible.
How often do surgery errors occur, and what types of surgical mistakes are most common? The following are facts and figures from the Patient Safety Network:
Most surgical errors are defined as "never events," and they are often discussed as "wrong-site, wrong-procedure, wrong-patient errors," or WSPEs;

Wrong-site surgery is the most common type of surgical error in most U.S. hospitals;

There are multiple types of wrong-site surgery errors, including wrong-side errors (about 59%), and correct side but wrong-site error (about 23%); and

Wrong-procedure errors account for about 14% of all surgical mistakes.
If you were injured as a result of a surgical error in the operating room, you should discuss your options with a medical malpractice lawyer.