Crane Accident Infographic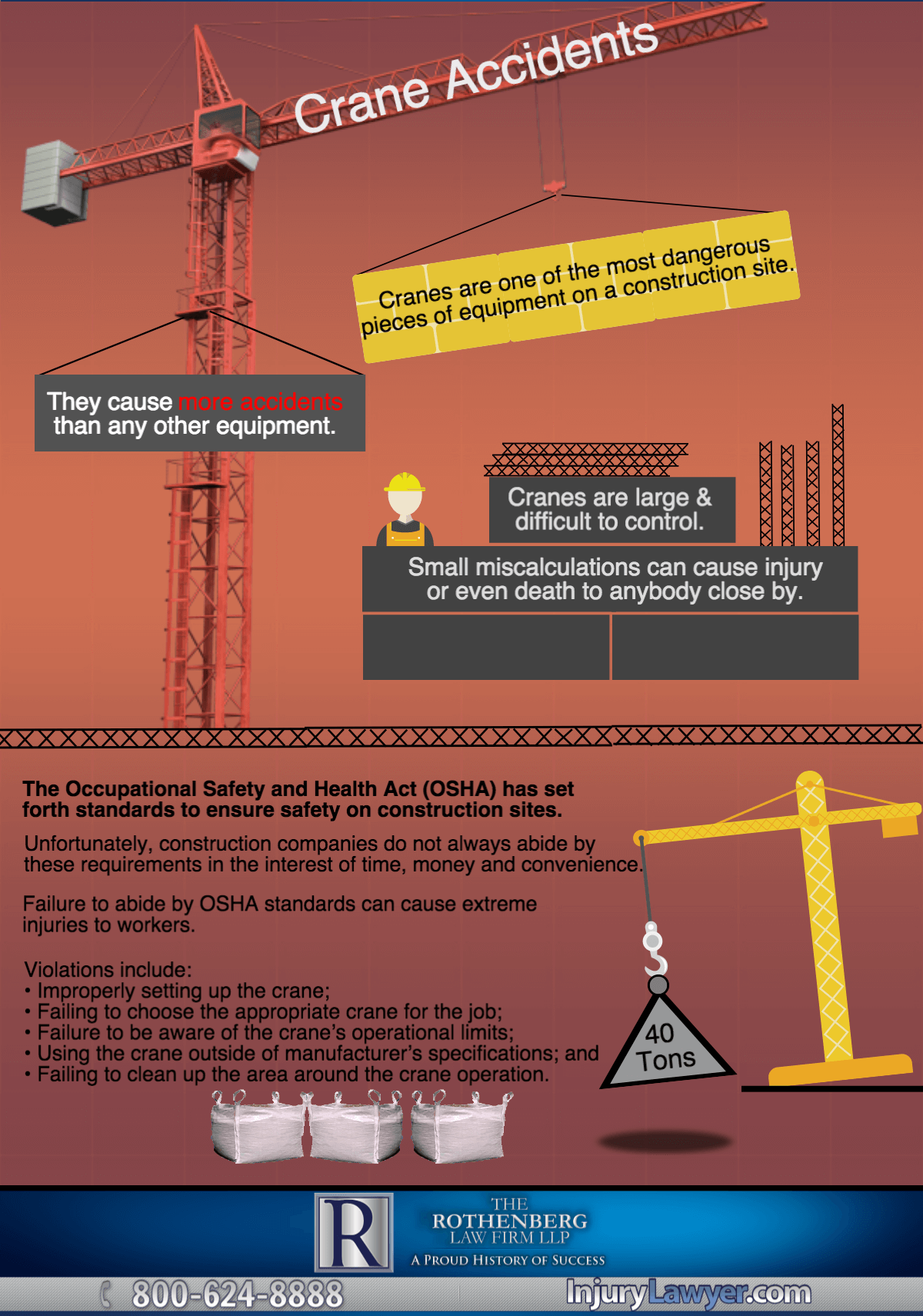 ---
Crane Accidents Content Summary
Cranes are one of the most dangerous pieces of equipment on a construction site.
They cause more accidents than any other equipment.
Cranes are large, difficult to control and
any miscalculation as to the movement of the crane can cause the injury or even death to someone close by.
The Occupational Safety and Health Act (OSHA) has set forth standards to ensure safety on construction sites. Unfortunately, construction companies do not always abide by these requirements in the interest of time and convenience. Failure to abide by OSHA standards can cause extreme injuries to workers.
Violations include:
Improperly setting up the crane
Failing to choose the appropriate crane for the job
Failure to be aware of the crane's operational limits
Using the crane outside of manufacturer's specifications
Failing to clean up the area around the crane operation