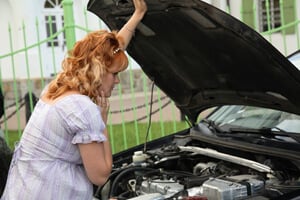 Car, truck, and motorcycle accidents are one of the leading causes of accidental deaths among all age groups year in and year out.  It is common knowledge that traveling in a car is the time when most community members are at the greatest risk of injury.
Yet what many fail to appreciate is that often an accident can occur even when one drivers carefully and is cautious at all times.  That is because many people are hurt each year due to a defect in their car. Alarmingly, automobile manufacturers, in many cases, knew of the faults in their vehicles and do not act appropriately to correct the problem. Countless examples over the years have shown that in an effort to cut costs and save money, these companies do little to rectify defects. They ultimately ignore the lives and serious injuries these defects cost innocent people like you. Virtually every part of the vehicle may be defective, but some of the most common defects include problems with…
Everyday these defects can cause catastrophic injury and death. In order to obtain compensation for damages suffered from car defects, a victim must first obtain the services of an automobile crash lawyer.
Driver errors are not the only causes of car accidents.  Design flaws and manufacturing defects can contribute to damage and injury caused by an automobile accident. For example, a strong roof pillar protects passengers during an accident or rollover.  Inadequate pillar strength can lead to "roof crush," or the caving in or pressing down of a roof on a person's head during a crash.
Automotive issues including roof crush can cause serious injury or death during an accident.  Often these defects are one of many causes of injury.  For example, a driving error may have caused an underlying crash, but the manufacturing or design defect may have made the underlying injury worse than it should have been.
Liability for Automotive Issues
Automobile manufacturers know that federal guidelines for minimum roof strength are inadequate to prevent injury.  Regardless, most companies neglect to make their cars with strong enough roof support to protect against severe injuries.  Legal professionals are working to hold these manufacturers accountable for their conduct and failure to prioritize traveler safety.
An automobile is crashworthy when it is designed and manufactured to protect occupants against harm in an accident.  Automobile crashworthiness is essential.  The cause of an accident in an automobile crashworthiness case is irrelevant. The important aspect of an automobile crashworthiness case is the harm that results from an automobile that was not manufactured properly.
Reasons for an Automotive Recall
Certain defects should be cause for an automotive recall.
An automobile should be recalled when an automobile manufacturer produces a vehicle that is defective with respect to:
a)  its ability to restrain occupants ;
b)  the lack of occupant-friendly surfaces in the passenger compartment;
c)  a defect in the design and/or integrity of the fuel tank system; and/or
d)  the structural integrity of the vehicle is insufficient.
It is important for an automotive recall to be issued if necessary to protect consumers.
Getting Legal Help
If you or a loved one has sustained an injury as a result of an automobile accident where the crashworthiness or the defect of a vehicle is the cause, you may be entitled to bring a monetary claim against the car company even if the initial accident was your fault.  Please call The Rothenberg Law Firm LLP immediately at 1-800-624-8888 or submit an online InjuryLawyer.com free case evaluation.  We will let you know whether you qualify to bring a legal action against the automobile manufacturer.
The initial consultation is free.  If we agree to handle your case, we will work on a contingency fee basis, which means that we do not get paid for our services unless we get you money.  Many of these cases are time-sensitive, so please call or contact us right away to preserve your rights.