A New Timeline for Justice: Lawmakers Update Statute of Limitations in Pennsylvania, Expanding Protections for Sexual Assault Victims
Unfortunately,  sexual abuse happens too often and can happen to anyone at every stage of life. Survivors of sexual abuse have endured traumatic experiences in the places they trusted to be the safest, from houses of worship and schools to nursing homes, state-funded foster programs, big brother and big sister programs, and community organizations like the Boy Scouts.
Unfortunately, sexual assault and abuse cases can be found nationwide. The statute of limitations — or period of time a plaintiff has for bringing legal action — varies from state to state. However, in Pennsylvania, recent legislative changes have given victims of sexual abuse more time to file a civil lawsuit.
Victims of Child Sexual Abuse Can Speak Up After a Change in Statute of Limitations
What is the extent of child sexual abuse in Pennsylvania? Nearly 40,000 cases of child abuse were reported in 2021, and sexual abuse continues to be the leading category of substantiated abuse (~46%), according to the Pennsylvania Department of Human Services. In fact, more than 40,000 reports of child abuse have been filed annually since 2015, with sexual abuse as the leading category.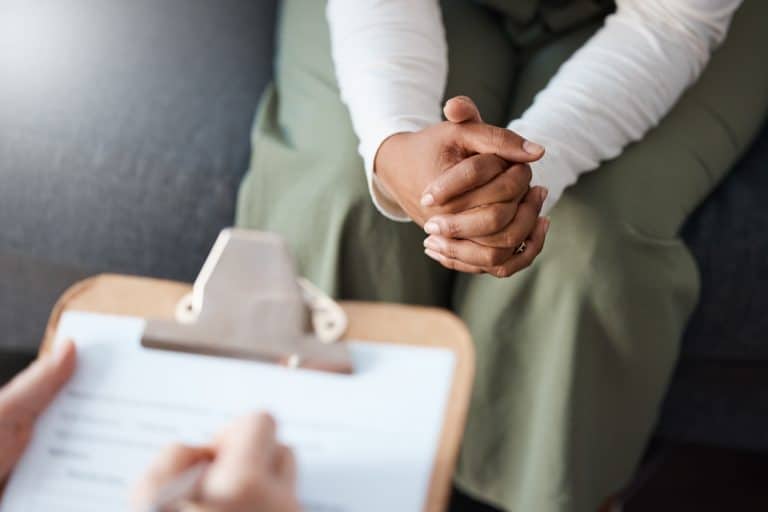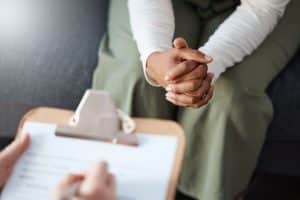 Even more heinous, a spate of coverups uncovered in recent years has shown the extent to which leaders in some community and religious organizations knew of the complaints and did nothing.
Amidst this widespread scourge, victims of sexual assault and their loved ones will hopefully have more legal options at their disposal. State legislators in Pennsylvania have stepped up to expand the time frame during which victims can file claims.
Voting in Harrisburg on February 24, 2023, lawmakers in the House passed House Bill 2, sending the new legislation to the Pennsylvania Senate for approval. HB2 allows victims to sue over previously outdated child sexual abuse claims. Specifically, HB2 proclaims:
"If an individual entitled to bring a civil action arising from sexual abuse is under 18 years of age at the time the cause of action accrues, the individual shall have a period of 37 years after attaining 18 years of age in which to commence an action for damages regardless of whether the individual files a criminal complaint regarding the sexual abuse.
If an individual entitled to bring a civil action arising from sexual abuse is at least 18 and less than 24 years of age at the time the cause of action occurs, the individual shall have until attaining 30 years of age to commence an action for damages regardless of whether the individual files a criminal complaint regarding the sexual abuse."
For victims who suffered child sexual abuse but did not file a civil case within these timeframes, HB2 also created a temporary 2-year window.
Reaching out to an experienced Pennsylvania attorney team is critical for navigating your legal path forward following these latest guidelines.
The Rothenberg Law Firm is a Pennsylvania-based Team of Sexual Abuse Attorneys With 50+ Years of Personal Injury Experience Handling Sexual Abuse Lawsuits
As Pennsylvania attorneys with a legacy of success for their clients, the legal team at The Rothenberg Law Firm is dedicated to fighting for survivors and helping them find justice for their sexual abuse claims. Contact us today for a free case evaluation and put the knowledge and experience of our sexual assault lawyers on your side.
What qualifies as sexual abuse or sexual assault?
Sexual abuse, also referred to as sexual assault, is any sexual act that occurs without consent, including forced sexual intercourse and unwanted touching and groping, known as molestation.
Sexual predators come in many forms: according to the nonprofit RAINN, 93% of juvenile sexual abuse victims knew their perpetrator. Of the cases reported to law enforcement, 59% of perpetrators were acquaintances and 34% were family members.
Victims of Sexual Abuse Suffer From Post-traumatic Stress Disorder
Victims of sexual abuse suffer devastating long-term mental trauma, and when left without resolution, they can face life-long interpersonal and mental health issues. In the worst cases, connecting with and trusting others becomes nearly impossible. An expansive study by the Mayo Clinic and NIH found that "a history of sexual abuse is associated with an increased risk of a lifetime diagnosis of multiple psychiatric disorders."
The types of trauma recorded were: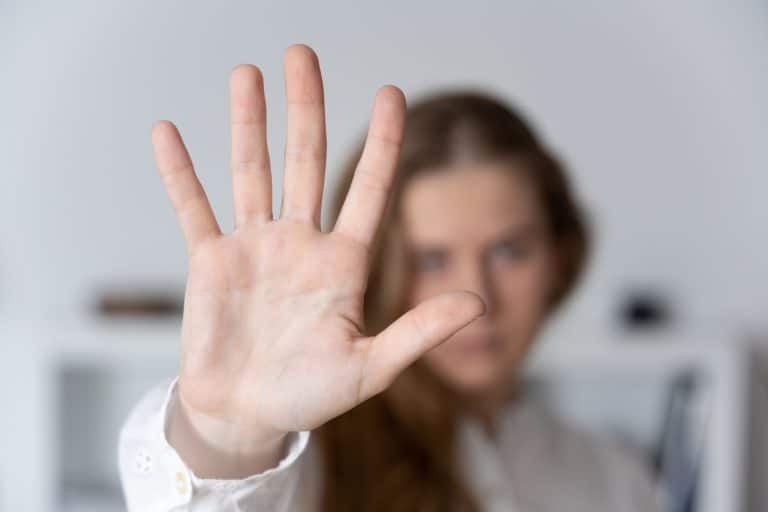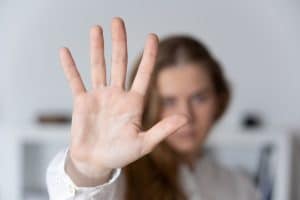 anxiety disorders (generalized anxiety disorder, social phobias, specific phobias, panic disorders, agoraphobia, and anxiety disorders not otherwise specified);
bipolar disorder;
depression;
eating disorders (anorexia nervosa and bulimia nervosa);
obsessive-compulsive disorder;
PTSD;
schizophrenia;
sleep disorders (night terrors, insomnia, narcolepsy, and sleep disorders not otherwise specified); somatoform disorders (conversion, somatization, hypochondriasis, and body dysmorphic disorders);
and suicide attempts.
The weight of these traumatic experiences can make it hard to seek legal advice. But garnering the right legal representation is essential for these sensitive claims. If you or a loved one is a victim of sexual abuse and you are unsure about your legal rights, you can confidently turn to our team of experienced, knowledgeable, empathetic and successful Pennsylvania personal injury lawyers.
Recent News Regarding Sexual Abuse Cases:
We will continue to be updated with the latest news and developments concerning sexual abuse cases in Pennsylvania. You can read snippets of recent reporting below:
Jehovah's Witnesses Being Investigated for Sexual Abuse Cover-up in Pennsylvania
Speaking from Harrisburg, Acting Attorney General Michelle Henry announced criminal charges against five members of the Jehovah's Witnesses congregation for sexually abusing children within the congregation. Charges were also filed in the corresponding counties of Allegheny, Beaver, Lancaster, and Butler. (2023)
Pennsylvania's Attorney General Josh Shapiro announced criminal charges against four members of the Jehovah's Witnesses for sexually assaulting a total of 19 children. (2022)
"A Pennsylvania grand jury has recently brought child sexual abuse charges against nine men—all Jehovah's Witnesses—in what some are calling the most extensive investigation into the group in history." The Pennsylvania Attorney General's office may be releasing a report into the grand jury's findings. (2023)
Sex Abuse and "Systemic Cover Ups" within the Catholic Church
A 900-page grand jury report found rampant child sex abuse within the Pennsylvania Catholic Churches, and showed the extent to which the Church went to cover it up. (2018). "The report covered six of the eight Catholic dioceses in Pennsylvania: Allentown, Erie, Greensburg, Pittsburgh, Scranton and Harrisburg, which together minister to more than 1.7 million Catholics."
"Nearly 1,700 priests and other clergy members that the Roman Catholic Church considers credibly accused of child sexual abuse are living under the radar with little to no oversight from religious authorities or law enforcement, decades after the first wave of the church abuse scandal roiled U.S. dioceses, an Associated Press investigation has found….Dioceses and religious orders so far have shared the names of more than 5,100 clergy members, with more than three-quarters of the names released just in the last year." (2019)
Sexual Abuse Cases Involving the Boy Scouts
The Boy Scouts have emerged from a Chapter 11 bankruptcy proceeding they initially filed as a result of billions of dollars in child sex abuse claims filed by former Scouts. "The Boy Scouts' three-year Chapter 11 bankruptcy case resulted in the largest sexual abuse settlement fund in U.S. history." (2023)
Nearly 2000 claims were filed against the Boy Scouts Council in Pennsylvania. (2021)
Sexual Abuse Occurring within the Foster Care System
A former foster parent of Johnston, Pennsylvania, was sentenced to 30 years in prison for the sexual abuse of children in his care.
"The Pennsylvania Department of Human Services said Friday it plans to investigate a Philadelphia child welfare agency over its role in returning three girls to their sexually abusive father, who continued to assault them. The negligence resulted in a $6 million settlement between the girls and Turning Points for Children, the largest child welfare provider in Philadelphia…'We have a responsibility to identify and correct the deficiencies that resulted in a failure to protect the children we serve,' said DHS spokesperson Ali Fogarty. 'DHS will be further investigating the situation.'"
Contact the Dedicated Team of Sexual Assault Attorneys at The Rothenberg Law Firm for Your Free Confidential Consultation
Call The Rothenberg Law Firm today for a free consultation. It is absolutely free to call and explore your rights under the law. With more than 50 years of experience, our respected legal team will listen compassionately and help you understand your legal rights. Our experienced personal injury lawyers are committed to empowering sexual abuse victims on their journey of healing. With offices throughout New Jersey and New York and Pennsylvania, we have earned a reputation as one of the top sexual assault attorneys in the tri-state area, known for our decades of experience in handling Philadelphia sexual abuse claims and winning billions for our personal injury clients.