What types of buses exist in the Philadelphia area? 
With its proximity to New York, New Jersey, Baltimore, and DC, Philadelphia is a major transportation hub. The Southeastern Pennsylvania Transportation Authority  (SEPTA) alongside several commercial bus companies operate bus lines in Downtown Philly and the surrounding areas. You may have seen the following buses on Philly streets and highways: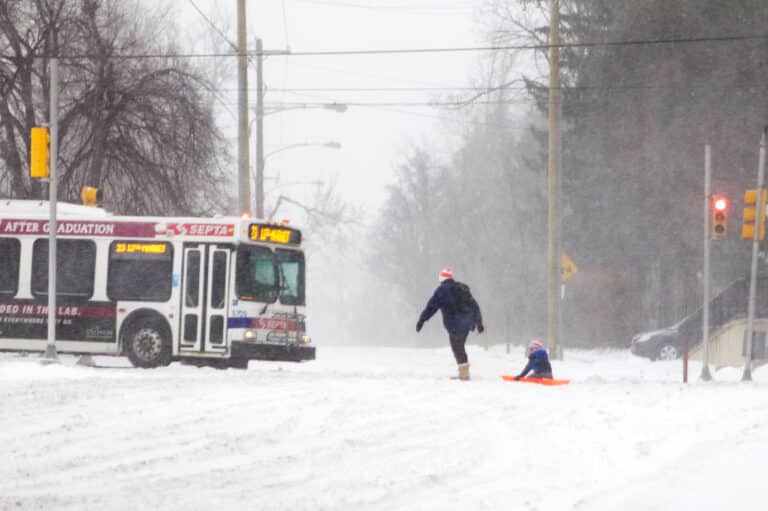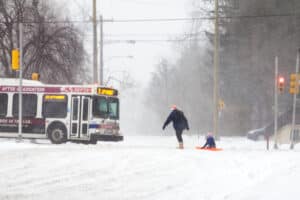 BoltBus

MegaBus

SEPTA buses

Greyhound

Martz Trailways

Peter Pan Bus Lines

Fullington Trailways

OurBus

Chinatown buses

School buses
These buses are all bound by city, state, and federal laws to keep you and your family as safe as possible. If an unfortunate accident takes place, these companies have insurance to help injured victims avoid major financial losses. However, these insurance companies often downplay the severity of injuries. Accident victims are often presented with little to no money to help with growing medical costs. Most if not all insurance adjusters offer low settlements that fail to cover medical bills or lost wages.
To protect your legal rights following a serious injury or the wrongful death of a loved one in a bus accident, it's important to know that Philadelphia bus accident attorneys are on your side. Don't hesitate to reach out to one of The Rothenberg Law Firm's experienced Philadelphia bus accident attorneys. 
What qualifies as a bus accident?
Bus accidents are quite different from car accidents. There are instances where you are a bus passenger and the driver crashes into another motorist, trolley operator, pedestrian, or structure. You may also be injured while boarding or exiting the bus, or if a bus driver stops short of a bus stop. There are times when a bus accident occurs because of a defect in the bus itself. Other times, a bus malfunction or mechanical failure is the root of the problem.
Bus companies have a duty to maintain their buses according to federal regulatory requirements like any other commercial vehicle. When not properly maintained, bus malfunctions may lead to dangerous or deadly accidents.
Unlike cars, buses are designed to carry large amounts of people and heavy cargo from one place to the next. Although car accidents are dangerous, bus accidents lead to more serious injuries due to their enormous size. The lack of seatbelts and personal attitudes towards seatbelt usage also leads to greater injuries. 
 What are the most common causes of bus accidents? 
Distracted driving is one of the major causes of bus accidents in Pennsylvania. However, there are many other causes such as:
If you were injured in an accident where a bus driver was negligent in any way, ie. drove too fast or texted while driving, for example, there is usually sufficient liability to bring an action for a personal injury lawsuit. Of course, passenger vehicles must also exercise caution on Philadelphia roadways. Motorists can also become distracted and engage in unsafe driving behaviors, which can change the course of anyone's life in a matter of seconds.
What do I do after a bus accident injury?
Immediately after the accident, seek medical attention right away even if you don't think you're seriously injured. If police are on the scene, you should let the law enforcement officer know what happened to you in your bus accident. Do not discuss your case with the bus company's insurance company before speaking with a personal injury attorney. And always wait to accept any settlement offers from insurance companies or any liable parties until you have contacted an attorney.  Save any and all receipts, documents, and reports of the accident as this information will be helpful for your bus accident claim.
It's perfectly normal to be rattled or anxious after a bus accident. You may not be fully aware of your legal rights. After you are safe and have the medical treatment you need to stabilize your injuries, contact a personal injury law firm with a proven track record of handling bus accident claims. 
What are the types of bus injuries can I get compensation for? 
People of all ages can get seriously injured in a bus crash. Your child can be injured in a school bus crash or if a school bus hits a pedestrian or another motor vehicle. You can be hit as a pedestrian by a bus or injured in a bus crash. Sadly, these injuries can be quite severe and need frequent, ongoing medical care. 
Let's say a bus driver crashes into an oncoming vehicle and you went flying across the bus, hitting your head. In this scenario, you might experience a concussion or another form of traumatic brain injury. Moreover, you could have sustained a spinal cord injury. There is a possibility you'll experience ongoing headaches, migraines, and even vision problems for months or years after the accident. The impact the accident has on your capacity to work, attend school, or spend time with loved ones may have an increasingly negative effect on your life.
As an injury victim, you can receive compensation for all damages—economic and non-economic—that were caused by your bus accident. Some injuries include:
Traumatic brain injuries

Concussions

Crush injuries or amputations

Whiplash

Broken or dislocated bones

Spinal cord injuries (with or without paralysis)

Internal organ damage or internal bleeding

Lacerations or puncture wounds

Open head wounds

Wrongful death
The law entitles you to recover economic damages (damages that have a precise dollar amount, such as a hospital bill or paycheck), and non-economic damages (those that don't have a specific dollar value, such as pain and suffering or loss of enjoyment of life).

By contacting a Philadelphia bus accident attorney, you may find that you are eligible for multiple forms of economic and non-economic compensation, such as:
Hospital bills, medical bills and related medical expenses

Lost past wages

Future income loss

Pain and suffering

Loss of enjoyment of life

Loss of consortium, or loss of companionship

Funeral costs in cases of wrongful death 
Bus accidents can vary from minor collisions to serious accidents. Injuries may vary based on the type of collision. If you are unsure whether or not your injury qualifies for a bus accident injury claim, speak with an experienced Philadelphia bus accident attorney today.