Car accidents happen all the time, and our Philadelphia car accident lawyers are here to help you. The City of Philadelphia sees a lot of commuters driving in from the suburbs during the week. In addition, the many highways around the city witness extensive traffic every day.  The Delaware Valley is known for its motor vehicle traffic jams, fender benders, and serious accidents on the roadways.  Indeed, many drivers and motorists learn first-hand the dangers of driving a car in the Philadelphia area.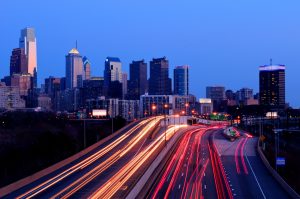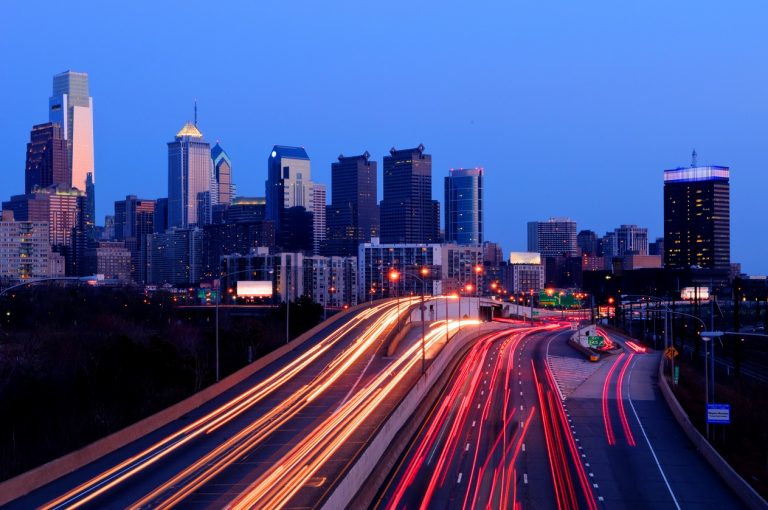 While we never get into our cars expecting to be in an automobile accident, car crashes are unfortunately frequent and unpredictable. It's important to know what rights you have when you have been injured in an automobile accident.
Discussing Your Rights with a Philadelphia Car Accident Lawyer
The car accident lawyers at The Rothenberg Law Firm LLP represent clients from all over Pennsylvania, particularly in the Philadelphia area, and they will help you understand your legal rights. Let the experienced legal professionals at our firm provide you with legal services and help you obtain the money you deserve.
***Your initial consultation is always free. 
***Find out for Free if you have a Car Accident Case.
***We never take a fee or costs unless we're successful in recovering money from you.  
I want to send my heartfelt thanks to all the attorneys who worked with us on our case. From the very beginning we not only received professional service but were made to feel welcome and supported. They kept us updated every step of the way. I cannot thank the team enough, and, without question, I would recommend them to anyone who finds themselves in need of representation.
Testimonial from Layne S.
How Much Money is My Auto Accident Worth?
Without knowing the details of the car accident and the specifics of a victim's injuries, it is nearly impossible to estimate the amount of damages that a plaintiff will be able to receive.  However, the law does allow recovery for a wide range of situations, many of which may not be readily apparent to the injured party.  By contacting a car accident lawyer, you or your family member may find that you are eligible for multiple forms of compensation, such as:
Hospital bills, medical bills and related medical expenses

Lost past wages

Future income loss

Pain and suffering

Loss of enjoyment of life

Loss of consortium, or loss of companionship
An experienced motor vehicle accident lawyer will always consider a range of issues when making determinations about what damages to seek on your behalf. Be careful not to fall for the trap of believing the value of your case based on the number that an insurance adjuster has placed on your claim. Always keep in mind the fact that an insurance adjuster is not advocating for your interests, and he or she has the incentive to drastically underestimate the value of your losses.  Only an experienced attorney with a duty to fight for your interests can provide a fair assessment of the value of your personal injury claim.
Frequent Questions That May Arise Following A Car Accident in Philadelphia PA:
What To Do After A Car Accident:
The moments following an accident can be the most terrifying and critical time of one's life. In the aftermath of an accident it is important to obtain crucial information.
Click here to access The Rothenberg Law Firm LLP's checklist for "What To Do After A Car Accident."
Do I Have a Case?
When someone is injured in a car accident in Pennsylvania, an immediate question is whether or not he or she will be able to file a personal injury claim.  Every circumstance is different, and it's nearly impossible to know the merits of your case without speaking to an experienced injury attorney, who can answer your questions to determine how best to proceed. However, in general, if you were injured because of the negligence of someone else, you may very well have a legal claim against the person who injured you.  Because every situation depends on the specific facts surrounding the case, you should always consult a personal injury attorney to review the facts of your situation. The attorneys at The Rothenberg Law Firm LLP always offer a free consultation. In other words, there is nothing to lose by explaining how you were injured and learning how the law applies in your specific circumstance.
Can I Handle My Car Accident Case on My Own, Or Do I Need an Attorney?
In the days and weeks after a car accident, many victims want to settle their cases and move on with their busy lives.  As a result, many people are tempted to try to take care of all issues—including legal issues—without getting help from an attorney.
But there are some key facts you should be aware of before you decide to represent yourself.  The negligent party's representation—usually an insurance company—will be working to pay you as little as possible from the accident.  Insurance companies and their attorneys often calculate the value of your claim based on how aggressive they feel the injured party will fight for full compensation for the harm caused.  By hiring a lawyer, you are letting the negligent party and the insurance company know that you're going to have an advocate fight for your rights, and you are not going to let an insurance company take advantage of you.
It is important to have an experienced car accident attorney on your side right from the start.  If it turns out that your case needs to go to court, you will need a lawyer with years of experience who is prepared to take your case into the courtroom and recover damages for your injuries.  If the negligent party knows that you have a dedicated attorney on your side, he or she may be more likely to deal with you reasonably from the start of your case.
You need an attorney knowledgeable and experienced in Pennsylvania law to fight for your rights and to show the insurance company that you are serious about your case. An auto accident attorney at The Rothenberg Law Firm LLP will take your injury case on a contingency fee basis, which means that you do not have to pay any money up front—our lawyers are only compensated following a successful recovery for you.
Should I Accept the Insurance Company's Settlement Offers After My Car Accident?
Insurance companies want to pay as little as possible for every claim. They do everything in their power to make sure any settlement you receive is at an absolute minimum.  An insurance company is not on your side.  No matter how nice the insurance adjuster seems, the adjuster's only goal is to pay you as little as possible.  Indeed, adjusters can be rewarded if they settle claims quickly and with little financial impact on the insurance company.
With this in mind, it's essential that you refuse any settlement offers from the insurance company.  Oftentimes after a car accident, an insurance adjuster will contact you immediately and sometimes even offer to pay you a visit.  They will offer you a settlement for the accident, hoping that you will agree to a payment that is much less than what you deserve.  The insurance company wants to close your case as soon as possible, and they are going to try to get you to accept an unfair offer just because you're still vulnerable in the days following the accident.  Do not rush into anything, and do not take any settlement offers until you've spoken with a personal injury attorney who can discuss your rights with you and make sure you understand the consequences of accepting a settlement check.
Remember: The insurance company is only interested in one thing: paying you as little as possible.  Do not deal with the insurance company alone.  Retain the services of a car accident attorney who can ensure that your rights are protected. For more information, click here.
Understanding What Causes Car Accidents in the area
According to the Pennsylvania Department of Transportation "in 2018, there were 128,420 reportable traffic crashes in Pennsylvania. These crashes claimed the lives of 1,190 people and injured another 78,219 people. To add some perspective, the 2018 total of reportable traffic crashes is the fourteenth lowest total since 1950 when 113,748 crashes were reported." 
What causes car accidents?

Typically, automobile crashes are going to fall into one of three categories:
I. Negligence:
This refers to a situation where a driver was not paying attention, or where a driver was distracted.  Negligence cases can also arise when a driver wasn't following the rules of the road and ignored traffic signs or decided to speed.  In other words, negligence refers to driver error.  If you suffered a serious injury because of another driver's negligence, you may be eligible for compensation.  It's important to discuss your case with an attorney.
II. Defective vehicles:
When there is a defect in a motor vehicle, accidents can occur.  Typically, these cases are going to fall under product liability law, and you'll need to have an experienced attorney who knows the dangers of defectively designed, manufactured, and marketed products.  For instance, was there a defect in your automobile's tires?  Or did your seat belt malfunction?  Or were you injured by dangerous airbags?  A Pennsylvania car accident lawyer knows what to look for when it comes to defective vehicles claims and can advise you.
III. Third-party liability:
In some cases, neither the drivers involved in the accident nor their vehicles are the primary cause of the crash.  Instead, a third party may be at fault.  Third-party liability may occur in a situation where there is an unsafe road design, poor or incorrect road signage, or unreasonable safety hazards.  Another place where third party-liability can come into play is in accidents involving drunk drivers.  In Pennsylvania, if an employee or "agent" of an establishment that serves alcohol serves alcohol to a visibly intoxicated patron, who then goes out and damages another party as a direct result of the employee's decision to serve alcohol to the intoxicated person, there may be a third party action available under the "Dram Shop Laws" in the state of Pennsylvania.  The third party liability that is created by Pennsylvania dram shop laws can allow a person who has been damaged in an auto accident additional avenues to seek compensation for their losses from the alcohol providing establishment.
Philadelphia PA Car Accident Lawyers
If you or a loved one became an accident victim involved in a traffic accident, contact the experienced team of legal professionals at The Rothenberg Law Firm LLP.  We have decades of experience of legal representation helping people obtain compensation for their losses, injuries, property damage and are available to assist victims throughout the Tri-State area.  
Contact us today to discuss your case.