Thousands of people are injured every year as a result of another's negligence or carelessness in operating a boat.  According to records supplied by the U.S. Department of Homeland Security, the United States Coast Guard, and the Office of Auxiliary and Boating Safety, over 4500 recreational boating activities were reported to officials in 2011.  Over 750 deaths and 3000 injuries resulted from those accidents.
The most common cause of death following one of these accidents was drowning, representing 70% of all fatalities.  Most of those deaths, 80%, occurred on boats less than 21 feet long.  Motorboats were far and away the most common type of vessel involved in an accident.
Just like car and trucks, boats are dangerous machines when not operated properly.  Like automobile accidents, one of the more common causes of boating injuries involves those who operate a boat while intoxicated.  In addition, a majority of accidents occurred on boats where the operator had not received boating safety instructions.
According to the U.S. Coast Guard the top five causes of boating accidents are, in order: operator inattention, improper lookout operator inexperience, excessive speed, and machinery failure.
A boating accident lawyer can explain that there are regulations and procedures set up by the Coast Guard and various state agencies to regulate safe operation of the
smallest boat to the largest cruise, cargo or tanker ship on navigable waterways.  When those operating these machines fail to abide by those regulations and cause an injury, the civil law allows those hurt to hold the negligent parties accountable.
Just as with car accidents, it is important to have proper documentation after a boating accident to help ensure proper compensation down the road.
A boating accident report can get you the legal help you need.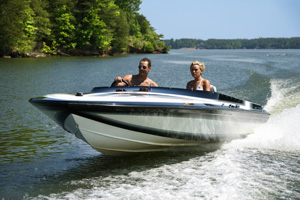 Contacting local authorities is the first step in ensuring that the report is created properly.  Insurance companies should also be notified if there was property damage or personal injuries.  Lawyers familiar with these matters can explain the unique legal issues that apply to boat accidents.
Getting Legal Help
If you or a loved one has suffered an injury involving a boating accident, contact a boating accident lawyer at The Rothenberg Law Firm LLP at 1-800-624-8888.  You may also submit an InjuryLawyer.com free online case evaluation.  The initial consultation is free.  If we agree to handle your case, we will work on a contingency fee basis, which means we get paid for our services only if monetary funds are recovered.  Often a lawsuit must be filed before an applicable expiration date, known as a Statute of Limitations, so please call right away to ensure that you do not miss your opportunity for possible compensation.