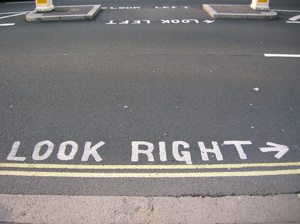 Sanitation Truck Struck Elderly Pedestrian on Staten Island
Are we safe when we are out walking? A recent story from CBS New York reported that a sanitation truck struck and killed a 91-year-old woman who was out for a walk in Staten Island. The deadly pedestrian accident occurred around 7:30 a.m. on a Friday morning and is a tragic reminder of the need for pedestrians to be aware of their surroundings at all times.
Residents of this saddened Staten Island neighborhood told CBS New York that the corner where the victim had been crossing the street has previously been the site of other dangerous pedestrian accidents. One resident said the corner has seen many accidents in the past. Another resident described the crosswalk as "a very bad intersection," emphasizing that turning motor vehicles "can't see anybody in the crosswalk."
Pedestrian Safety and Risk Factors
Pedestrian accidents are far too common in the New York City area. As in other urban regions, deadly pedestrian accidents occur when there is a lot of traffic on the road. According to the Centers for Disease Control and Prevention (CDC), about 4,280 pedestrians suffered fatal injuries in traffic accidents in 2010. That same year, approximately 70,000 pedestrians sustained serious injuries.
The CDC emphasizes the fact that pedestrians are at an especially high risk of serious injury in a traffic crash. Indeed, "pedestrians are 1.5 times more likely than passenger vehicle occupants to be killed in a car crash."
Are some pedestrians at greater risk than others? According to the CDC, a pedestrian's age can play an important role in predicting the risk of a traffic accident:
Elderly pedestrians are at a particularly high risk of injury in a traffic collision. Based on data collected by the CDC, pedestrians who are over the age of 64 - account for about 20 percent of all pedestrian accident fatalities and more than 10 percent of all serious pedestrian injuries.
Child pedestrians are also at a high risk of injury in a traffic accident. The CDC reports that, in 2010, about 20 percent of all kids between the ages of 5 and 9 who died in traffic-related accidents had been pedestrians.
Given the above facts, older adults and children are more likely than pedestrians in other age groups to suffer fatal injuries in a traffic collision. In addition to age, alcohol impairment can also impact a pedestrian's risk of being involved in a fatal crash. About one-third of all pedestrian accident fatalities involve a victim who had a blood alcohol concentration over the legal limit.
Traffic accidents occur all the time and it is important for you to understand your rights as a pedestrian. If you or someone you love has been injured while a pedestrian, you should contact a pedestrian accident lawyer to find out if you are eligible to file a claim for compensation.