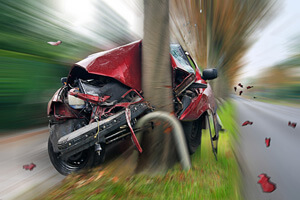 Honda Hit with $70 Million Fine
We just might end up remembering 2014 as the year of fatal car accidents caused by auto defects. Automotive recalls totaled more than 60 million last year alone. GM recalled tens of millions of automobiles for serious defects such as faulty ignition switches. At the same time, a number of automakers like Toyota, BMW, and Honda recalled vehicles with certain Takata airbags. This problem, too, proved to be a fatal one. In several cases, the airbags exploded during a car accident and fatally injured car occupants with shrapnel.
Yet these are not the only problems that automakers have faced in the last decade. Whenever a vehicle manufacturer learns of injuries or fatalities caused by a defective car part, it is required to report them. What happens when an automaker fails to report such incidents? Federal authorities will levy a significant fine, as it just did to Honda Motor Co.
According to a recent article in the Washington Post, federal regulators assessed a $70 million fine for Honda's "failure to report more than 1,700 deaths and injuries in its vehicles." How did so many injuries and fatalities slip through the cracks? Honda claimed that its underreporting was a result of "inadvertent data entry or computer programming errors," and it has agreed to pay the fine.
How did the government reach the number of $70 million? Honda faced a fine of $7,000 per day per violation, with a maximum penalty of $35 million for its failure to report these tragic accidents. It also received an additional $35 million fine for "failing to report warranty claims to federal regulators." According to Mark Rosekind, the administrator of the National Highway Traffic Safety Administration (NHTSA), the announcement of the fine "sends a very clear message to the entire industry that manufacturers have responsibility for the complete and timely reporting of this critical safety information."
Rosekind emphasized that regulators would like to see the maximum civil penalty raised significantly from its current $35 million cap. In fact, the Department of Transportation will try to persuade Congress to raise the maximum fine per violation to $300 million, thereby ensuring compliance with NHTSA's reporting program.
Auto Recalls: What Do You Need to Know?
Are some vehicles safer than others when it comes to dangerous recalls? According to an article in Forbes, auto recalls are on the rise. The staggering number of recalls in 2014 was not an anomaly—in fact, for the past few years now, the auto industry has recalled more vehicles than it has sold each year.
The following automakers have initiated recalls that affected millions of vehicles over the last several years:
GM: in 2014 alone, more than 26 million, and an additional 1.5 million back in 2010;
Toyota: more than 6 million in 2014, 3 million in 2013, 1.6 million in 2011, and nearly 6 million in 2010;
Hyundai and Kia: 3 million automobiles in 2013;
Honda and Nissan: about 3 million vehicles in 2013;
Chrysler recalled almost 3 million in 2013; and
Volkswagen recalled 2.6 million cars that year.
These numbers only address a small portion of auto recalls that have taken place over the last decade.
What should you do it you own one of the affected cars? You should have been contacted by the automaker to let you know how to proceed with a repair or replacement. In most cases, you can take your car to the closest dealership and the defective part will be replaced or fixed.
If you have not been contacted by the automaker, it does not mean that your car was not the subject of a recall. It is important to pay attention to recalls and if you heard about a recall but have not been contacted by the manufacturer, you should contact the manufacturer or a local dealership and give your car's make, model, year of manufacture and VIN number to determine if your car is subject to the recall.
Legal Recourse:
If you or a loved one has been injured in a car accident caused by a defective auto part you may be eligible to pursue a claim for financial compensation. Contact an experienced auto product liability attorney to learn more about your rights.