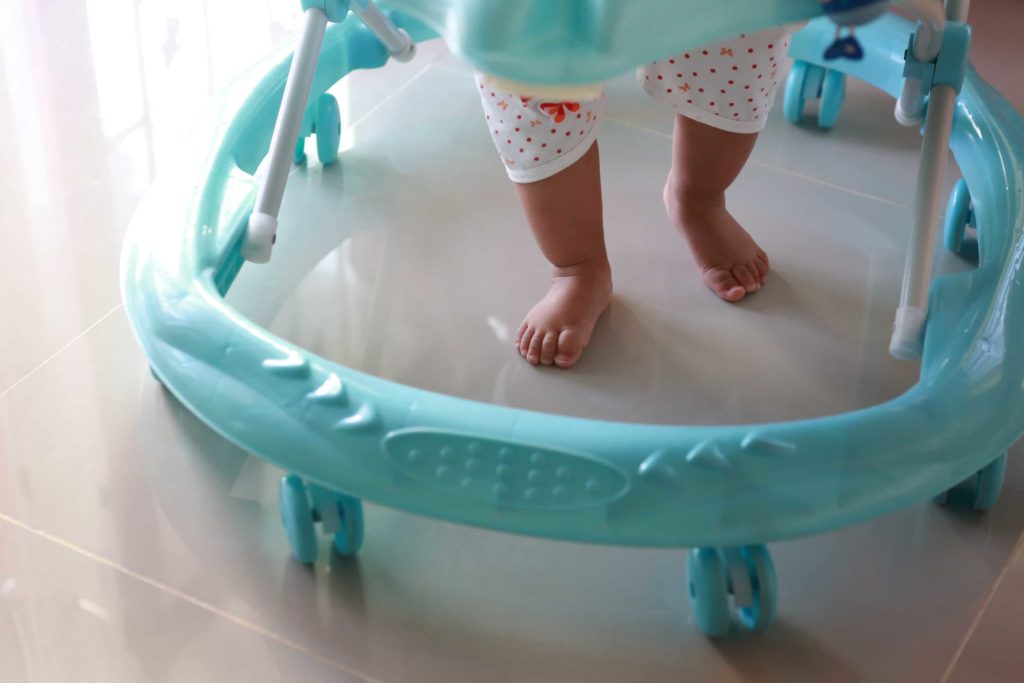 Crate and Barrel Child Walker Recalled Due to Risk of Choking and Lacerations
For quite some time, pediatricians and other child safety advocates have emphasized the danger of child walkers. Most safety concerns associated with child walkers are related to risks of falls and head injuries among children. But according to a recent report from CBS News, child walkers sold by Crate and Barrel have been recalled due to other types of child injury risks — choking and lacerations. As the report explains, Crate and Barrel made the decision to recall the walkers after learning that they "can be damaged over time, exposing sharp points and small parts that can pose choking and laceration hazards to small children." 
The specific recalled product is the Activity Push Walker, also known as the Baby Push Walker. The recall notice emphasizes that consumers who have this product should stop using it immediately, should make sure it is out of the reach of young children, and should contact Crate and Barrel for a refund. Approximately 1,500 products are subject to the recall. The product was designed to "aid toddlers learning how to walk." If you are not sure if your child walker is subject to the recall, you can check the SKU Number located on a square, white, one-inch sticker on the bottom of the walker. The recalled products have the SKU Number 124-248.
Thus far, Crate and Barrel has received three reports of small parts becoming exposed to children on these walkers. Yet as we noted, risks of choking or lacerations are not the only problems with walkers. Indeed, according to HealthyChildren.org, the American Academy of Pediatrics (AAP) has called for a ban on the manufacturing and sale of infant walkers in the U.S. Each year, according to the AAP, thousands of children end up in emergency departments with serious injuries related to walkers. Indeed, according to an AAP publication, nearly 9,000 kids under the age of 15 months in a given year can suffer serious injuries related to infant walkers that require treatment in a hospital emergency room. As the AAP article underscores, "walkers do not help a child learn to walk." Rather, "they can delay normal motor and mental development." 
Learning More About Infant Walker Injuries
According to the American Academy of Pediatrics, the following are key facts that parents, guardians, and other caregivers and childcare providers should know about infant walkers:
A majority of infant walker injuries occur while an adult is watching the child—adults cannot respond quickly enough considering that walkers can move more than three feet in a single second;

The most common infant walker injuries involve children rolling down the stairs, which frequently leads to broken bones and head injuries;

Child burn injuries can also occur with the use of infant walkers since kids can reach up higher, allowing them to grab pot handles from the stove, touch radiators, or pull tablecloths down from tables with hot coffee and other hot materials on them;

Infants can fall into a pool or bathtub and drown while in a walker; and

Because reaching higher objects is easier for an infant in a walker, many young children also suffer poisoning injuries after ingesting unsafe objects that should have been out of reach.
If your child was injured by a dangerous product like a child walker, you should learn more about filing a claim from a product liability attorney.