If you are a passenger and are injured in an automobile accident, you may receive compensation for your injuries.
Any passenger in a vehicular accident is considered free of liability for the accident.  The only rare exceptions are, a) if a passenger commits an overt act that distracted the driver or b) in any other way contributed to the accident.  Moreover, knowingly getting into a vehicle with an intoxicated driver may bar recovery for injuries because of an assumption of the risk of an accident.  However, it is important to get professional advice on whether or not that doctrine will apply in your particular case.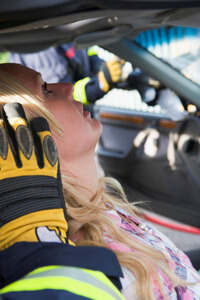 Passenger injuries may warrant claims against all negligent parties. Negligent parties may include the driver of the car in which you were riding when the accident occurred as well as drivers of other vehicles involved.  It is vitally important that you get as much information as possible about the circumstances of the accident including:
Names and insurance information of all drivers involved;
Information about what happened that lead to the accident;
Weather or road conditions at the time of the accident;
Names and contact information of any witnesses.
This information can be vital to receiving compensation for your passenger injuries.
Legal Help For Injured Passengers
If you think you or a loved one might have been harmed as a passenger in a motor vehicle, it is important to reach out to a legal professional to learn about your options.
The Rothenberg Law Firm can provide the experienced legal help you need.  The firm can be reached at 1-800-624-8888 or you can fill out a free online case evaluation form. The initial consultation is always FREE. If we pursue your case, there is no legal fee unless we are successful in getting you money.
Timing is important, because statutes of limitation affect how long you have to file a claim.