Whiplash is common injury suffered in car accidents.  Human bodies are small and delicate compared to the large, heavy machines we use for automobiles.  The human head is relatively heavy compared to the neck and a sudden impact provides no time to brace oneself against the forceful head movement sustained in a violent or sudden crash.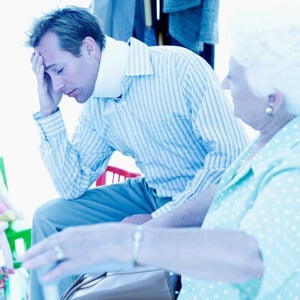 Whiplash often occurs in crashes at slower speed, when cars are going as slow as 8-12 mph.  The National Highway Traffic Safety Administration data shows that crashes at these speeds are actually the most common on our roadways.  That means that whiplash is a far more common injury that many suspect.
According to the Spine Research Institute, more than 3 million Americans suffer whiplash each year.  About 10% of those suffer some sort of permanent disability.
What is Whiplash?
Whiplash a term used to describe the snapping motion sustained by a neck when an impact causes the head to be moved quickly in the opposite direction of the impact.  This is also known as cervical acceleration/deceleration trauma or syndrome (CAD).  The sudden and sharp movement can cause damage to the joints of the neck as well as to nerves, muscles, and discs.  In some extreme cases the brain can be bruised as well.  Symptoms of these injuries include dizziness, headache, and pain in the body or arms.  Signs of a brain injury include blurred vision, tinnitus, nausea, vertigo, and numbness.
These injuries can lead to long-term pain and disability.  A whiplash lawyer can help you recover compensation for the injuries you sustain as the result of a violent or sudden collision.
Legal Help After Suffering Whiplash
If you or a loved one has suffered a whiplash injury, The Rothenberg Law Firm can provide the experienced legal help you need.  The firm can be reached at 1-800-624-8888or you can fill out a free online case evaluation form. The initial consultation is always FREE. If we pursue your case, there is no legal fee unless we are successful in getting you money.
Timing is important, because statutes of limitation affect how long you have to file a claim. Don't delay, contact The Rothenberg Law Firm today.