Rear-end accidents are one of the most dangerous and common types of car accidents, accounting for 29% of all car accidents that lead to serious injuries.  Rear-end collisions, which occur when a vehicle crashes into the back of a stationary vehicle, are responsible for about 7% of traffic accident fatalities each year. Because the front car is stationary and is hit from behind, accident victims are generally unable to evade the oncoming car or prepare themselves for the impact.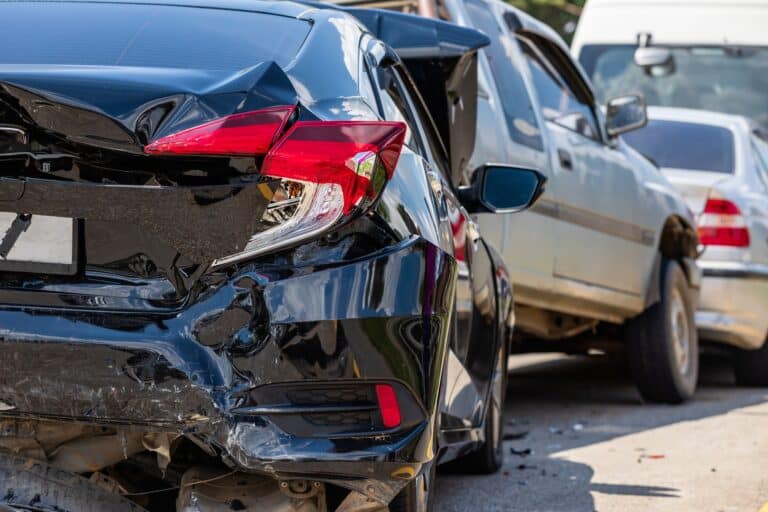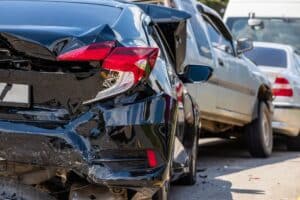 Rear-end accidents can cause property damage, significant injuries, and even death. Accident victims often require long-term medical treatment, placing significant burdens and stress on both the victims and their loved ones. In addition to arranging medical care and physical therapy appointments, the victims and their families must carry the financial burdens of major medical expenses and lost wages. 
That's where The Rothenberg Law Firm LLP comes in. For over 50 years, our team of experienced lawyers has helped our clients collect billions of dollars in compensation for their injuries. We use all available resources and do everything in our power to get our clients the compensation they deserve.  
At the same time, our team approaches the attorney-client relationship with compassion for our clients. When we take on a new client, we adopt them as part of our family and do everything we can to help them through a very challenging time.
If you or a loved one were injured in a rear-end crash, our personal injury attorneys are here to help.  Contact us today.
What are the Common Causes of Rear-End Collisions?
Distracted Driving

– The great majority of rear-end accidents are caused by or involve some form of distracted driving. Distracted driving can come in many forms, including texting while driving, making calls on a smartphone, changing the radio station or even eating or drinking.

Tailgating

– Unsurprisingly, driving closely behind another car greatly increases the chances of a rear-end accident.

Drunk Driving
Speeding
What are the Most Common Injuries caused by Rear-End Crashes?
Rear-end collisions can lead to a wide range of injuries, from minor injuries to serious and life-altering injuries requiring ongoing medical care. Some of the most common rear-end accident injuries include:
What Should I Do After a Rear-End Car Accident?
First and foremost, make sure to call the police or 911 to ensure that anyone injured in the motor vehicle accident receives the medical attention they need.
Your next step is to gather the information that may be important for your personal injury claim. In case the at-fault driver leaves the scene of the accident before the police arrive, try to collect insurance policy information, video and/or picture evidence and witness statements from bystanders and other motorists involved in the car crash.
It's important to remain at the scene of the accident until a police officer arrives and files an accident report. The police report will include evidence that is critical for your legal claim, and so it is important to ensure all relevant evidence is accurately recorded. 
If you require medical care of any kind, make sure to save all of your medical records and documentation. These documents may be important to your personal injury claim when seeking compensation for your medical bills.
Lastly, make sure to call a rear-end accident attorney for legal advice as soon as possible.
Why Do I Need a Rear-End Collision Car Accident Lawyer?
Following a rear-end collision, it is critically important to immediately find a skilled and experienced attorney to represent you. The driver responsible for the collision will likely be represented by insurance company lawyers whose only goal is to pay you as little as possible for your injuries. Insurance adjusters frequently calculate the value of a claim based upon the accident victim's willingness to fight for full compensation. If you do not have legal representation, you will likely be offered an inadequate settlement offer. However, when you have an experienced attorney at your side, the insurance company will not be able to take advantage of you, and will often make a better offer at the very beginning of the negotiations.
The rear-end collision attorneys at The Rothenberg Law Firm will fight for your right to fair and full compensation for your injuries. Contact us for a free case evaluation; we are ready to fight for you!
If You've Been Rear-Ended, Call the Rear-End Accident Lawyers at The Rothenberg Law Firm
If you or a loved one has been injured in a rear-end crash, contact the personal injury attorneys at The Rothenberg Law Firm today for a free consultation and case review. Our experienced auto accident attorneys will review your accident case and discuss your legal options. You can reach our law offices at our phone number, 1-888-624-8888, or by submitting an InjuryLawyer.com free online case evaluation.
The initial consultation with our personal injury lawyers is FREE of charge. We work on a contingency fee basis, which means that there are no legal fees for your personal injury lawsuit unless we are successful in getting you money.
In many states, insurance claims must be filed within thirty days of the collision. Lawsuits must also be filed before an expiration date known as the statute of limitations. Once the statute of limitations expires, it is almost impossible to file a legal claim, regardless of the merit of your claim. Don't wait – call us today for real-time assistance with your personal injury case from our seasoned car accident attorneys to ensure that you do not waive your right to possible compensation.