Speeding is the most common cause of auto accidents in the United States.  It is little wonder why. Traveling at unsafe speeds reduces the time available for slowing or stopping and makes the vehicle harder to control, especially around turns and curves.  Additionally, speeding drivers are less likely to engage in other safe practices adding to the potential for serious injury.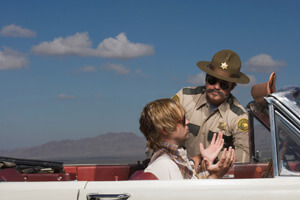 States set various maximum speeds laws across their roads.  However, under the civil law all drivers are expected to operate at safe speeds.  The rate of a "safe speed" may change depending on the situation.  Road conditions, weather, and traffic congestion are some factors that should be considered by a driver when deciding an appropriate driving speed.  All of those issues will be taken into account in legal cases following car accidents.
According to the Fatality Analysis Reporting System (FARS) compiled by the National Highway Traffic Safety Administration, half of all fatal crashed occur on roads with posted speed limits of 55mph or more.  Only 23% of injury and property damage crashes occur at these speeds.  This shows, logically, that the faster the cars at the time of the accident, the higher the risk of fatal injuries to a driver or passenger.
If you are injured by a speeding vehicle, whether as another driver, a passenger, or a pedestrian, a speeding lawyer may be able to help you recover compensation for your injuries.
Contact a Lawyer After a Car Accident

 
If you or a loved one have been injured in a car accident, it is important to reach out to a legal professional to learn about your options.  The Rothenberg Law Firm LLP can provide the experienced legal help you need.  The firm can be reached at 1-800-624-8888 or you can fill out a free online case evaluation form. The initial consultation is always free. If we agree to pursue your case, we do not get paid unless we win money for you.
Timing is important, because statutes of limitation affect how long you have to file a claim.