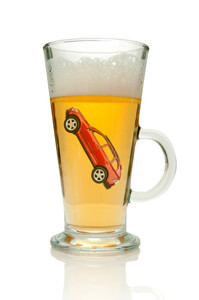 DUI Accident Injuries
Driving under the influence of alcohol and/or drugs can lead to severe and life-threatening injuries. According to an article in CBS New York, an alleged drunk driving accident on the New Jersey Turnpike led to the death of one man and serious injuries to three other people. The accident victim sustained fatal injuries after he was "ejected when the driver lost control of the car and struck the barrier." Criminal charges are pending against the drunk driver "for allegedly operating the vehicle under the influence of alcohol and possibly drugs," according to New Jersey State Police Sgt. Gregory Williams.
DUI Facts and Statistics
Driving under the influence is a serious problem in the United States. According to the Centers for Disease Control and Prevention (CDC), nearly 30 people die in automobile crashes each day because of a DUI accident.
Some other important statistics include the following:
More than 10,000 people died in alcohol-impaired driving accidents in 2010, which accounted for about one-third of all traffic-related fatalities in the country.
DUI accidents accounted for nearly 20 percent of all fatal accidents involving children between the ages of 0-14.
More than half of all children who die in alcohol-related crashes are passengers in the vehicle being operated by a drunk driver.
More than 1.4 million drivers were arrested for DUI in 2010, but that number only accounts for one percent of the "112 million self-reported episodes of alcohol-impaired driving among U.S. adults each year."
DUI accidents can involve both alcohol and drugs, and about 20 percent of all DUI fatalities involve the use of drugs like marijuana and cocaine.
According to Mothers Against Drunk Driving (MADD), 164 DUI deaths were reported in New Jersey alone in 2012. Those deaths accounted for nearly one-third of all traffic-related deaths in the state. Clearly, DUI accidents and fatalities are a very serious concern in New Jersey.
Are some groups of people at higher risk for DUI than others? According to the CDC, statistics suggest that the following groups of people tend to sustain injuries in alcohol-related accidents more often than others:
People ages 21-44 years old:
The largest groups of drivers who have been involved in fatal DUI crashes are those between the ages of 21-24 years old (34 percent of all fatalities); 25-34 years old (30 percent of all fatalities), and 35-44 (25 percent of all fatalities). These numbers mean that nearly 90 percent of all fatal DUI collisions result from an impaired driver between the ages of 21-44.
Motorcyclists: about 30 percent of all motorcycle fatalities involved a motorcycle driver under the influence of drugs or alcohol.
Drivers with past DUI or DWI convictions.
The number of people hurt or killed each year because of those who drive under the influence continues to rise. It is important for every individual to remember to never get behind the wheel of a vehicle if you are under the influence of alcohol or drugs. If you are a passenger, never get into a vehicle driven by someone who is under the influence of alcohol or drugs. In the unfortunate event that you or a loved one sustained injuries in a DUI accident, you should speak to an experienced car accident lawyer to learn about your rights.