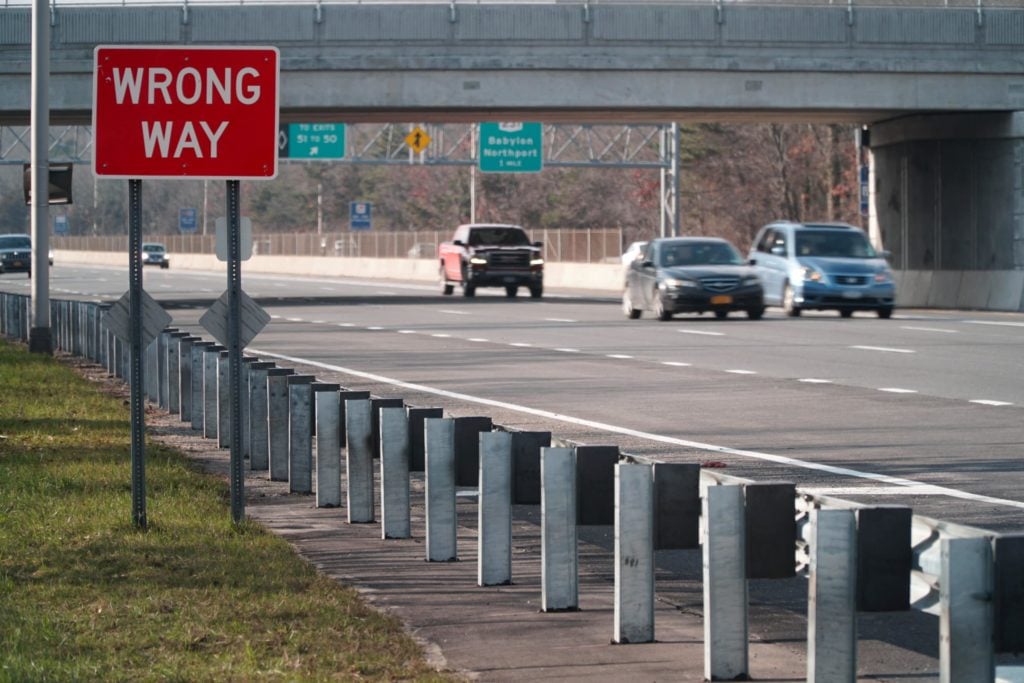 Wrong-Way Accidents in New Jersey Can Cause Fatal Injuries
Car accidents can happen at any time of the day on New Jersey highways, and wrong-way crashes can be particularly devastating. According to a recent report from NBC New York, three people were killed in a multi-vehicle wrong-way collision that occurred on Interstate 80 in New Jersey in Parsippany-Troy Hills. The crash underscores the severity of wrong-way accidents and the importance of taking precautions whenever you are behind the wheel of an automobile. In this particular case, authorities are investigating whether the wrong-way driver may have been under the influence of drugs or alcohol at the time of the crash. Often, wrong-way collisions are caused by an impaired driver.
The report indicates that the collision occurred shortly before 2 a.m. on a Friday morning near mile marker 45 on the eastbound side of Interstate 80. Multiple vehicles were "completely destroyed," and "at least one [of the vehicles] appeared to have sustained fire damage." Two women and one man were killed in the crash. The driver of the wrong-way vehicle was rushed to the hospital, and law enforcement officials indicated that they were "looking into the possibility the man was under the influence of alcohol or drugs." At the time of the crash, police did not indicate if there were any survivors from the crash, or how many vehicles were involved.
 The National Transportation Safety Board (NTSB) identifies wrong-way crashes as "one of the most serious types of highway accidents," and defines them as "collisions involving vehicles traveling the wrong way on high-speed divided highways." Because wrong-way crashes so often occur on highways with high speed limits, injuries in these crashes frequently are life-threatening or fatal. The New Jersey crash remains under investigation.
 

Learning More About Wrong-Way Car Accidents
What do you need to know about wrong-way crashes? The following are facts and figures from the NTSB:
Wrong-way accidents have a fatality rate of anywhere from 12 times to 27 times the fatality rate of other highway accidents;

Nearly one-quarter (22%) of wrong-way accidents are fatal, whereas less than 1% of all other types of highway crashes are fatal;

More than 60% of drivers responsible for wrong-way accidents showed signs of at least some alcohol use, compared to only about 6% of drivers involved in the crash who were "right-way" drivers;

About 10% of drivers responsible for wrong-way collisions who had consumed some alcohol had a blood alcohol concentration (BAC) between 0.08 and 0.15;

Almost 60% of drivers identified as being responsible for a wrong-way accident and who showed signs of alcohol use were determined to have a high BAC that was at or above 0.15;

Nearly 10% of wrong-way drivers have been previously convicted of driving under the influence (DUI) or driving while intoxicated (DWI) in the three years before the wrong-way accident; and

High percentage of wrong-way drivers are under the influence of alcohol or drugs;

About 260 fatal wrong-way crashes happen every year, resulting in approximately 360 fatalities annually.
If you or someone you love got hurt in a wrong-way crash or DUI collision, you should get in touch with a car accident lawyer.