Car and truck accidents are one of the most common ways that individuals are hurt or killed in preventative ways.  On many occasions the accident is caused by negligence on the part of one or more drivers.  However, in other instances, the problem may be rooted in defects with the car itself.  Manufacturers of these vehicles have not always been forthcoming about the defects with the vehicles, often attempting to hide problems in order to avoid expensive recalls.  Unfortunately, many innocent travelers get hurt in the meantime.  For example, for many years Ford Motor Company concealed inherent dangers in its Ford Explorer and Bronco vehicles.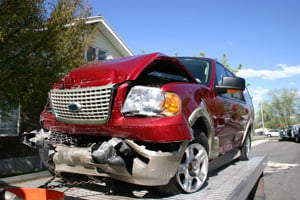 Ford Explorer Vehicles
Unfortunately, many suspect that Ford's misconduct in concealing the defective nature of the Ford Explorer continues to this day.  According to testimony from Ford's own experts, from 1991 through 1999 there were Explorer rollover accidents involving at least 7,711 vehicle occupants in just 5 states alone—the nationwide total is likely significantly higher.
According to a study by the Institute for Highway Safety in 2005, Explorers made between 1999 and 2002 had the fourth highest rate of driver death of all SUVs examined in the study.
By concealing the defective nature of the Explorer, Ford has been able to sell more than 3 million units and generate gross profits in excess of 9 Billion Dollars.  The acts and omissions of Ford Motor Company involve high moral culpability, demonstrate conscious disregard for public welfare, and manifest a flagrant disregard for the safety of those who might be harmed by its vehicles.
Other problems have emerged since the Ford Explorer issues.  For example, the federal government reported on a list of trucks that have since been recalled by Ford, including many Super Duty trucks or Excursions built with a 6.0 L Power Stroke Diesel engine manufactured between 2003 and 2007.  The vehicles may have serious engine performance issues.  Ford itself claims that it does not know how many of the 275,000 vehicles involved in the recall were defective.
Ford Bronco II Vehicles
Many frightening questions have been asked about the safety of the Ford Bronco II over the past thirty years. In 1982, Ford began production of the Bronco II; however, as early as February 1981, Ford engineers identified the Bronco II's poor stability index as a key problem with the vehicle. Internal Ford documents show that during a 1981 test drive the fully loaded Bronco II test vehicle tipped up on to its protective outrigger or had inside front wheel lift in every J-Turn run at a mere 30 MPH.
A March 17, 1982 "Bronco II Handling Evaluation" document showed that more than 9 turns resulted in lift off, and 5 turns resulted in outrigger contact. Out trigger contact is when a vehicle tips on its side. Many Ford engineers believed that the "rollover" danger would have been averted by increasing the Bronco's track width by 3-4 inches. In one test run configuration in early 1982, Ford engineers widened the prototype track a mere 2 inches. This small change prevented the vehicle from tipping over at speeds of up to 60 MPH in the J-Turn, a dramatic improvement from the original prototype.
Ford not only refused to widen the Bronco by 3-4 inches, but also by the field tested two inches. Ford ultimately agreed to widen the production level vehicle, but only 4/10 of an inch–a move that did little to lessen the dangers posed by the Ford Bronco II.
Results and Legal Actions
It is clear from evidence collected from the many lawsuits against Ford that their executives were well aware of the fact that the Bronco II SUV was unsafe. Internal Ford documents, from recorded field tests to the suggestions of Ford engineers, prove Ford knew the Bronco would roll over. That a significant number of the people who drove the Bronco II faced risks of serious injuries and death was also foreseen by Ford.
In a 1999 Ford explorer lawsuit, an Indiana state appellate court called the Bronco II "dangerous and defective," adding that the "continued push to production of this product after all of the internal protestation to the contrary is the crassest (lowest) form of corporate indifference to the safety of the ultimate user." The court upheld a $13.8 million damage award against Ford. In 2005, a Bronco rollover case that resulted in the driver dying from strangulation, settled out of court for an undisclosed sum.
Significant Damages
Many believe that substantial punitive damages are necessary to hold the Ford Motor Company fully accountable and deter it from committing similar acts in the future.  Punitive damages are awards that seek to punish those who are particularly culpable in ways that severely harm others.  When it comes to defective cars, automakers must ensure that steps are taken immediately to take dangerous cars off the road and stop making products that present a higher than acceptable risk of harm to consumers.
Experienced Ford Litigation Lawyers
The Rothenberg Law Firm LLP has numerous cases against Ford Motor Company for catastrophic injuries and wrongful deaths resulting from Ford vehicle accidents.
Our law firm has the resources to battle Ford Motor Company in such cases.  As well as providing the legal expertise, we have gathered a national team of qualified technical experts to prove our cases against Ford.  We have also gathered reams of "smoking gun" documents and deposition testimony showing Ford Motor Company's negligence and intentional misconduct.  In our cases, we seek both punitive and compensatory damages in order to punish Ford Motor Company for its disregard of public safety caused by the production of its defective cars.
Timing Matters
If you or a loved one has sustained an injury as a victim of the defective cars produced by Ford Motor Company, call The Rothenberg Law Firm LLP at 1-800-624-888 or submit an online InjuryLawyer.com free case evaluation. 
The firm can be reached at 1-800-624-8888or you can fill out a free online case evaluation form. The initial consultation is always FREE. If we pursue your case, there is no legal fee unless we are successful in getting you money.
Timing is important, because statutes of limitation affect how long you have to file a claim.