For many years, Toyota Motor Corporation has been engaged in a pattern of concealment by withholding material information from consumers, the public, the United States Government, and the Courts regarding the causes of sudden, unintended acceleration in its vehicles. Toyota has had actual knowledge that many of its vehicles are defectively designed so that a sudden, unintended acceleration is possible at any time after the ignition is engaged.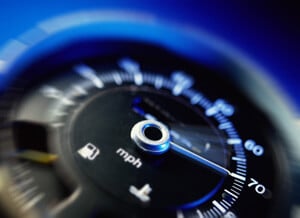 The situation is yet another reminder of large corporations and device manufacturers cutting corners and minimizing concerns in order to improve their bottom line.  Unsuspecting consumers and their families are the ones who pay the price.
Toyotasaved approximately $100 million and jeopardized the safety of millions of innocent people by negotiating with National Highway Transportation Administration regulators for a limited recall of 2007 Toyota Camry and Lexus ES models for sudden acceleration.  This is the same problem that has since prompted it to recall millions of cars.  Since the fall of 2009, Toyota has recalled more than eight million vehicles worldwide in at least two separate actions relating to complaints of sudden, unintended acceleration.
Toyota/Lexus Recall Vehicles
As of February 9, 2010,Toyota's recall of car and truck models over dangerous sudden acceleration defects include:
      2009-2010            Corolla
      2009-2010            Matrix
      2005-2010            Avalon
      2007-2010            Camry
      2010                    Highlander
      2007-2010            Tundra
      2008-2010            Sequoia
      2009-2010            RAV4
      2004-2009            Prius
      2005-2010            Tacoma
      2009-2010            Venza
      2007-2010            Lexus ES350
      2006-2010            Lexus IS250/IS350
      2009-2010            Pontiac Vibe (built by a joint venture   betweenToyotaand General Motors Co.)
Getting Legal Help
If you or a loved one has been the victim of a Toyota or Lexus motor vehicle accident, call The Rothenberg Law Firm LLP at 1-800-624-8888 or submit an online InjuryLawyer.com free case evaluation.  You may qualify to bring legal action for money damages, medical treatment, and other compensation.   Remember, we charge no fee unless we get you money.  If we agree to handle your case, we will work on a contingency fee basis, which means that we get paid for our services only if you receive compensation.  Many of these cases are time-sensitive, so please act now to preserve your rights.