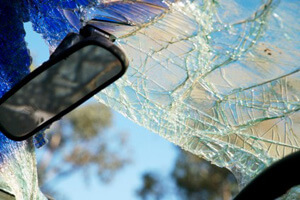 New Jersey Construction Worker Dies in Roadway Accident
A recent article from NBC 10 Philadelphia reported that a construction worker was killed in an accident on the Garden State Parkway in Bass River Township, New Jersey.  The victim had been working when "a dump truck backed into him," the news agency reported.  The victim and the truck driver were members of the same construction crew, but worked for separate companies.

The victim was pronounced dead at the scene of the construction accident. According to the Press of Atlantic City, the construction-related accident occurred close to mile marker 50.  Construction has been ongoing in that area since 2011, where construction workers have been re-decking, repairing, and upgrading the bridge that runs into Burlington County, New Jersey.  The accident remains under investigation with the New Jersey State Police.

How common are fatal motor vehicle accidents on construction sites?  Can construction workers and their employers take precautions to prevent serious harms?

Construction Dangers and Workplace Accident Statistics



Many people know that construction sites can be very dangerous.  The Occupational Health & Safety Administration (OSHA) is "responsible for the health and safety of 130 million workers, employed at more than 8 million worksites around the nation," according to their website.  Many of those worksites include large construction companies that employ significant numbers of construction workers.

In order to be responsible for workplace health and safety, OSHA relies upon compliance officers who ensure that work sites are safe for employees, and they check to make sure that companies abide by OSHA safety regulations.  In 2012 alone, OSHA compliance officers conducted nearly 41,000 inspections.

Workplace injuries and fatalities are more common than we'd like to think, particularly in high-risk industries like construction.  In fact, of the nearly 4,000 worker deaths that occurred in private industries in 2012, construction-related deaths accounted for almost 20 percent.  According to OSHA, the construction industry has specific safety concerns, which the Administration refers to as the "fatal four."  Statistics suggest that, if the "fatal four" types of accidents were eliminated; about 435 lives would be saved each year.  What are the fatal four?  According to OSHA, they include:

Falls (36 percent of all construction fatalities)

Struck by object (10 percent of all construction fatalities)

Electrocution (9 percent of all construction fatalities)

Caught-in/between (2 percent of all construction fatalities)

While the "fatal four" result in the highest number of construction-related deaths, compliance inspectors see many different kinds of safety violations as well.  However, there is some good news to report.  Over the four decades in which OSHA has been striving to improve workplace safety, there have been dramatic declines in occupational injury rates.

According to OSHA, "since 1970, workplace fatalities have been reduced by more than 65 percent and occupation injury and illness rates have declined by 67 percent."  Workplaces, including constructions sites, are safer than they used to be.  Yet, injuries still occur on a daily basis and it is important to comply with safety standards and regulations.  If you or a loved one has suffered an injury in a construction accident, you should speak to a construction accident lawyer to understand your rights.