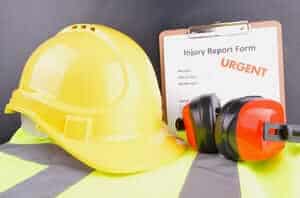 Construction Accidents and Safety Measures Aimed at Prevention
Are construction sites getting any safer for workers? According to a recent article in Occupational Health & Safety, the construction industry employs a very large number of U.S. workers—about 6.5 million—yet it is also "one of the most dangerous industries in the private-sector workforce today." Why are construction workers exposed to so many hazards? The article intimates that the high number of risks associated with employment in the construction industry have to do with "the broad responsibilities of those working." Construction workers, depending upon the type of site, the nature of the job being completed, and the type of materials being used, can be subject to numerous hazards such as "falls from heights, trench collapses, scaffold collapses, and electric shock."
What are government agencies and members of the construction industry doing to prevent construction accident injuries? According to the article, a program called the "National Safety Stand-Down" focused on fall prevention in 2016, given that this is still the leading cause of construction worker serious injury and death. Of all construction fatalities in 2014, according to the Occupational Health and Safety Administration (OSHA), nearly 40% were falls (337 out of 874). The National Safety Stand-Down of 2015 reached more than two and a half million workers, according to OSHA, and the aim was to double that number in 2016. If OSHA is able to make more than five million construction workers aware of fall-related accident risks, the campaign will have reached "more than half of the construction workers in this country."
Despite large-scale efforts to prevent falls, however, fatal construction accidents still occur. In addition, workplaces and construction companies were cited numerous times for failing to abide by OSHA safety regulations, which resulted in fatal accidents.
Preventing Construction Accidents and Injuries
What can workers to do help prevent accidents and injuries on construction sites? A safety tip sheet from Occupational Health & Safety recommends some of the following safety measures:
Inspect (and re-inspect) your worksite: If you are going to be working on a scaffold or on a ladder, take the time to ensure that safety protocols have been followed. You should ask your supervisor about safety measures that have been taken—including whether the scaffolding was inspected properly, and whether a professional performed the inspection. When you are working on a ladder, be sure that it is properly secured.
Take care with electrical equipment: Electricity is required in many areas of construction sites, including jobs requiring lifting equipment and power tools. Be certain that you are wearing proper safety gear and that you have been trained properly in using the equipment. In addition, you should inspect any electrical equipment to ensure that it is not too worn to function safely.
Wear protective gear: Your employer is required to provide you with safety gear to prevent unnecessary accidents and injuries. Protective gear should be worn in a wide variety of construction jobs, from those involving chemicals to those in which slippery walkways might exist. In addition, if you are working in a construction zone where vehicles are present, safety gear can also mean reflective clothing so that drivers can see you.
It is important for you to know and understand your rights to a safe workplace. If you have been injured as a result of a construction accident, contact an experienced construction accident lawyer to discuss your situation.