Many patients across the country, including many seniors, have various pain and swelling issues with their hips.  At times a hip implant is recommended to correct the problem.  However, it is important for these families to understand the risks of the implants before making final medical decisions.  Over the years there have been various problems with some devices.  These defective hip implants fail at higher rates, often causing many more problems than they fix.  If you or someone you know may have been affected in this way, it is crucial to get in touch with a hip implant lawyer to preserve your legal rights.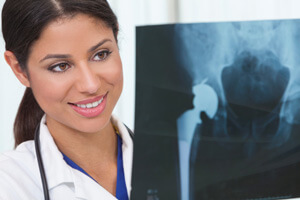 Sulzer Implants
In December of 2000, Sulzer Orthopaedics, Inc. announced a recall of certain manufacturing lots of its inter-op hip shells. According to Sulzer, roughly 17,500 hip shells from the recalled lots have been implanted in patients. An acetabular shell is a hip implant part implanted into the upper part of the hip called the acetabulum. Usually, the bone forms an integrated bond with the shell. However, the recalled shells may have a trace of lubricant residue on the surface that was not completely removed when they were manufactured. This lubricant may prevent the bone from bonding with the shell. The lack of bonding causes the shell to loosen, resulting in painful, physical symptoms. These symptoms may include:
severe groin pain
inability to bear weight on the affected leg
severe pain in the inner thigh
pain in the buttocks
pain when rising from a seated position
pain when standing and walking
Obtaining Damages for Hip Replacement Recall
If you or someone you know has suffered an injury as a result of a Sulzer implant, call a hip implant lawyer at The Rothenberg Law Firm LLP at 1-800-624-8888 or submit an InjuryLawyer.com online free case evaluation. The initial consultation is FREE of charge, and we work on a contingency fee basis. This means, if we agree to handle your case, we only get paid for our services if there is a monetary recovery of funds.
Frequently a lawsuit must be filed before an applicable expiration date, known as the Statute of Limitations. It is critical that you call or contact us as soon as possible to ensure you are not waiving your rights to possible compensation.