The Rothenberg Law Firm LLP is no longer accepting cases involving Mirena birth control. 
The Contraceptive Device "Mirena"
Thousands of women have turned to the contraceptive device known as Mirena for their birth control needs. Now, many are faced with the side effects of this device with little to no warning from their health care providers. If you or someone you know has taken Mirena and is suffering from injuries due to using this contraceptive, you should contact a personal injury attorney immediately to discuss your legal rights.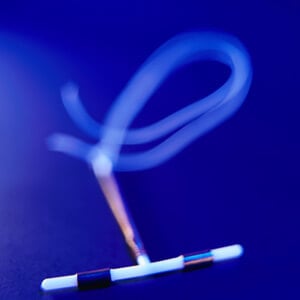 Understanding more about Mirena and the duties owed to you will help you decide whether you want to pursue a legal claim for financial compensation.
What is Mirena?
Mirena, manufactured by Bayer Healthcare Pharmaceuticals, Inc. ("Bayer Pharmaceuticals"), is a small t-shaped intrauterine contraceptive device (IUD) that prevents pregnancy by releasing the hormone levonorgestrel into the uterus to thin the lining of the uterus, thereby blocking sperm from reaching and fertilizing the egg, and by thickening the cervical mucus to prevent sperm from entering the womb.
Once inserted, the device can provide for up to five years of contraceptive protection.
Mirena was approved by the Food and Drug Administration ("FDA") in the year 2000 and was recommended for women to use who have had at least one child. In 2009, Mirena was also approved by the FDA for use in women with heavy menstrual bleeding who use an IUD as their method of birth control.  Due to the convincing advertisements made by Bayer Pharmaceuticals, many women believed that Mirena was safe to use and were not aware of any of the complications that could arise from use of the device.
Unfortunately, the side effects of Mirena are serious and can be life-threatening. The most severe side effects which include perforation and/or embedment in the uterus have been reported more often by women who have had Mirena inserted soon after childbirth or abortion, or have yet to have had a child.
Due to multiple side effects, the FDA warned the manufacturer that the advertisement for the drug was misleading and did not inform potential users of the serious complications that could arise from its use. The advertisements made assertions beyond the approvals granted by the FDA, making it appear to be a low risk drug that anyone could use.
The numerous side effects that can occur from using Mirena include:
Perforation of the uterus,
Embedment in organs,
Peritonitis (inflammation of the membranes that line the abdominal cavity and internal organs),
Ovarian cysts,
Pelvic inflammatory disease (PID),
Intestinal perforations or obstruction,
Infertility,
Ectopic Pregnancy,
Miscarriage,
Abscesses, and
Erosion of adjacent areas (such as the vagina).
Do I have a claim?
To pursue a claim against the manufactures of the Mirena device, you should meet the following criteria:
1.  You had the Mirena IUD inserted;
2.   You visited your doctor after the initial insertion period (4/6 weeks post insertion) and your doctor confirmed that the device was still in place;
3.   The Mirena IUD perforated or migrated from the uterus after the initial insertion/4-6 week period; and
4.    You required surgery to remove the device from where it had migrated to or to repair any damage the device caused your internal organs.
Contact an Experienced Defective Medical Device Injury Lawyer Today
Our firm understands that this is a sensitive topic and we can assure you that we will handle your situation with diligence and compassion.  We offer a free consultation to discuss your potential Mirena claim. You can reach The Rothenberg Law Firm LLP at 1-800-624-8888 or submit an InjuryLawyer.com free online case evaluation. The initial consultation is FREE of charge. We work on a contingency fee basis. Meaning, if we agree to handle your case, there are no legal fees unless we are successful in getting you money.
Some lawsuits need be filed before an impending expiration date, known as the Statute of Limitations. Therefore, call or contact us right away to ensure that you do not waive your rights to money damages or other benefits.