The Rothenberg Law Firm LLP is no longer accepting cases involving intrauterine devices (IUDs). 
Lawyers Committed To Legal Representation for Victims 
Each year, more and more women pursue long-term contraception methods such as intrauterine devices (IUD) assuming that they have been properly vetted by the medical and pharmaceutical communities and are safe for use. IUDs prevent pregnancy for up to five years, negating the need to use oral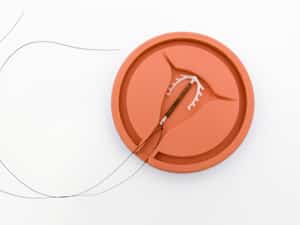 contraceptives. However, there have been thousands of cases of injuries associated with some of these devices; specifically, women reporting hemorrhaging, device dislocation, and other serious issues with the device.
If you or a loved one has suffered due to an IUD injury, it is crucial that you speak with an experienced attorney as soon as possible to discuss your options. The Rothenberg Law Firm LLP has been successfully handling personal injury, medical malpractice, and related cases for over four decades, ensuring that women and others who suffer as a result of negligence receive justice. Contact us today for a free consultation.
Bayer's Mirena IUD
One example among several such products that has come under scrutiny is the Mirena IUD, manufactured by Bayer Pharmaceuticals. Bayer has been accused of knowingly selling an unreasonably dangerous product and purposely concealing its risks from the public. Aside from women reporting instances of hemorrhaging and device dislocation, some have also experienced what's known as an ectopic pregnancy, whereby a pregnancy can form outside of the uterus and cause severe issues, potentially leading to death.
Litigation
As of now, hundreds of cases have been filed against Bayer for complications related to the Mirena IUD products. Some of these have been consolidated in New York, but more and more are filed each day and include cases like the following:
Physical injuries and surgeries undergone to remove an IUD that migrated to the abdomen;
Injuries, miscarriage, and potential infertility due to the IUD traveling from the uterus to the abdomen;
Pain, infections, and multiple surgeries after the IUD migrated through the patient's fallopian tube; amongst others.
In addition to claims for personal injuries associated with the IUD devices, Bayer has also had other claims--such as product liability, breach of warranty, misrepresentation, etc.--filed against it concerning accusations that it deceived and mislead the public in failing to disclose potential side effects associated with the device, as well as purposely engaging in misleading marketing.
IUD Attorneys Who Care
If you or a loved one has dealt with an IUD that has caused harm, whether that be due to migrating into the body, perforating the uterus, causing hemorrhaging or an ectopic pregnancy, or any other issues, you may have the right to file a claim and receive help with your medical expenses and compensation for any pain and suffering you have experienced.
If you are bringing a claim like this, you want to make sure that you have an experienced attorney who is well-versed in going up against powerful pharmaceutical companies that have many resources to fight these claims. The personal injury attorneys at The Rothenberg Law Firm LLP provide the experience you need. With offices located across the Northeast including New York, Pennsylvania, and New Jersey, we're here to help. Contact us today for a free consultation.