The Rothenberg Law Firm LLP is no longer accepting cases involving Prempro.
Injured by Hormone Replacement Therapy?
Prempro is a very dangerous drug manufactured by Wyeth Pharmaceuticals that has been prescribed to over 25 million women.  The Women's Health Initiative study for Prempro was terminated in 2002 because the drug appeared to have increased several health risks in the women taking this hormone replacement therapy used to relieve menopausal symptoms and prevent osteoporosis.  If you or a loved one was prescribed Prempro, contact us today to discuss your options related to hormone therapy side effects.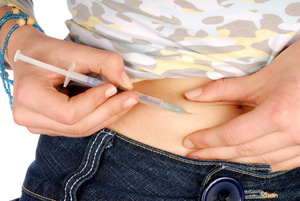 The increased health risks include:
Breast Cancer
Heart Disease
Stroke
and Pulmonary Embolism
Don't Go it Alone—Get Legal Help
If you or a loved one suffered an injury as a result of Hormone Replacement Therapy, The Rothenberg Law Firm LLP can provide the experienced legal help you need.  Submit a free online case evaluation form or call us at 1-800-624-8888.  Your time to file a lawsuit may be limited, so call us today.  Your initial consultation is always FREE and there will be no legal fees unless we are successful in getting you money.