Attorney Ross Rothenberg Wins Major Award for Client
Scaffold Company Gambles with Workers' Lives and Pays the Price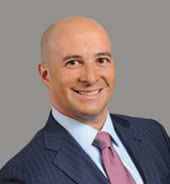 New York, N.Y. 7/23/10…..  Attorney Ross Rothenberg, of The Rothenberg Law Firm LLP, one of the leading personal injury law firms in the US, won a major victory for his client, Joseph Griglio, on July 15, 2010 in a lawsuit against Regional Scaffolding & Hoisting Company of the Bronx, New York in Superior Court, Essex County, New Jersey.  Griglio, a construction worker, was seriously injured in the collapse of a sidewalk bridge at the construction site for The Montgomery Green Condominiums in Jersey City, New Jersey in 2004.
Joseph Griglio and two other construction workers suffered catastrophic and permanent injuries when the building's sidewalk bridge collapsed on top of them. During six weeks of testimony, Regional Scaffolding & Hoisting Company, the defendant, admitted to subcontracting the work to an outside entity.  Due to the horrific nature of the plaintiff's injuries and the obvious negligence of Regional Scaffolding, Mr. Rothenberg's client was awarded $6.8 million dollars, including pre-judgment interest (The total awards to all three plaintiffs were in excess of $20 million dollars, including interest.)
In his closing argument, Mr. Rothenberg explained to the jury that "Regional cut corners in order to save a few dollars.  Tragically, as a result, Joseph Griglio, Carmine Pucillo and Toby Soprano paid the price."  "Due to Regional's careless cost-cutting, the very thing that was supposed to protect people from dangerous falling objects became a dangerous falling object itself. The jury made sure justice was done. Companies simply cannot gamble with the safety of the public and get away with it", added Rothenberg.
Co-counsel were Maurice J. Donovan of the Law Office of Benjamin Del Vento in Livingston, New Jersey for plaintiff Toby Soprano and Cornelius W. Caruso. Jr. of Tobin, Reitman, Greenstein, Caruso, Weiner & Konray, P.C., in Rahway, New Jersey for plaintiff Carmine Pucillo.
In 2008, a division of Regional Scaffolding was involved in an incident at the Deutsche Bank building resulting in the death of two NYC firefighters.
The Rothenberg Law Firm LLP is a nationally prominent plaintiffs' personal injury law firm with offices in New Jersey, New York City and Philadelphia, PA.  For over forty years, the Firm has successfully represented catastrophic injury victims and their loved ones in a wide variety of contexts – including construction site accidents, automobile, truck, bus and airplane crashes, defective products, toxic torts and defective drugs, inadequate security, nursing home neglect, medical malpractice,  and sexual harassment.  The firm and its trial lawyers are vocal critics of attempts by insurance companies and negligent corporations to curtail the rights of injured victims to pursue redress in court.
Partner
Ross Rothenberg, Esq., joined The Rothenberg Law Firm LLP in 2001. Ross represents catastrophic injury victims and focuses his practice areas on Wrongful Death, Truck, Car, Bus & Motorcycle Accidents, Construction Accidents, Premises Liability and Traumatic Brain Injury cases.