Premises Liability
Dangerous Condition – Negligent Repair and/or Maintenance – Store
Store's Doormat violated safety standards, alleged customer
Mediated Settlement:  $1,500,000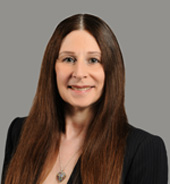 Case:  Deborah Moore v. Family Dollar Stores of New Jersey Inc., Family Dollar Operations Inc., and Lindenwold Center LLC
No. L-005138-12
Court:  Camden County Superior Court
Neutral (s):  James P. Courtney Jr., (Ret.)
Date:  6/15/2016
Plaintiff Attorney (s): 
Marc J. Rothenberg, The Rothenberg Law Firm LLP, New York, NY
Lori E. Zeid, The Rothenberg Law Firm LLP, Cherry Hill, NJ
Defense Attorney (s): 
Joy-Michele Johnson, Sweet Pasquarelli & Wiebalk, New Brunswick, NJ (Lindenwold Center, LLC)
Alexander Krasnitsky, Mintzer Sarowitz Zeris Ledva & Meyers L.L.P., Cherry Hill, NJ (Family Dollar Stores of New Jersey Inc.)
FACTS & ALLEGATIONS:
On Jan 17, 2011, plaintiff Deborah Moore, 52, tripped and fell outside a discount chain-store at a strip-mall in Lindenwold.  She had been walking into the store when her foot caught on a carpeted mat outside the entrance.  Falling on her outstretched right arm, she suffered injuries to her shoulder and knee.
Moore sued the store, Family Dollar Stores of New Jersey Inc., and property-owner Lindenwold Center LLC, alleging that they were negligent for allowing a defective mat to exist on the property.
Moore's expert in architecture asserted that the carpeted mat was not appropriate to be outdoors and was in a defective condition, both of which created a tripping hazard.  In the video surveillance, Moor's foot can be seen getting caught underneath the mat as she fell forward.  (Since the mat was later discarded, Moore's counsel had planned to motion for an adverse inference had the case proceeded in litigation.)
Moore's expert concluded that the placement of the mat violated American National Standards Institute (ANSI) standards, and faulted Lindenwold for its failure to ensure that common walkway at the strip-mall was free of defective conditions.
Family Dollar Stores and Lindenwold faulted Moore for the accident.  They cited the video surveillance, in which Moore can allegedly be seen shuffling her feet as she entered the store.
Injuries/Damages:
arthritis, traumatic; closed reduction; comminuted fracture; decreased range of motion; fracture, patella; internal fixation; knee; knee replacement; open reduction;  physical therapy; pins/rod/screws; shoulder dislocation; steroid injection.
Moore was taken by ambulance to an emergency room, where she was diagnosed with a dislocated right (dominant) shoulder and a comminuted right-patella fracture.  A closed reduction was performed on her shoulder, and her leg was immobilized.
Two weeks later, Moore underwent open reduction and internal fixation surgery on her knee, in which wires and pins were implanted.  Upon discharge, she received home therapy and then out-patient physical therapy, which she treated for 14 months (the therapy also treated her shoulder). By the end of 2011, Moore received a steroid injection for pain (she also received one prior to trial) to her shoulder.
In the ensuring years, Moore treated with intermittent physical therapy and knee injections, and consulted with her surgeon, who diagnosed her with post-traumatic arthritis in her knee.  In September 2014, Moore underwent a total knee replacement.  She continued to treat with physical therapy at the time of trial.
According to her surgeon, Moore needs periodic exams, X-rays, and therapy for her knee.  As to her shoulder, she needs additional therapy and a steroid injection once a year.
Moore, who began using a cane before her knee replacement, alleged that she has continued knee pain and can no longer walk longer distances.  As to her shoulder, she has limited range of motion and relies on her son to assist with household chores.  She sought damages for past and future pain and suffering and for future medical care.
Family Dollar Stores and Lindenwold's expert orthopedic surgeon, who examined Moore, acknowledged her injuries and treatment, but opined that her ongoing complaints were unwarranted.
RESULT:
The parties settled for $1.5 million during mediation, which took place about two month prior to trail.  Family Dollar Stores, which has self-insurance of $1 million, agreed to pay $550,000, and Lindenwold, which had a $2 million policy, agreed to pay $950,000.
Here is a link to the PDF
Partner
Lori E. Zeid, Esquire, joined The Rothenberg Law Firm LLP in 1995 as an experienced personal injury trial attorney. Ms. Zeid began her career handling personal injury and medical malpractice cases and has been a successful personal injury trial attorney for close to 34 years.