Transvaginal Mesh Recalls
Have you or someone you loved been injured as a result of transvaginal mesh? You or your loved one are not alone. In fact, women across the
United States have experienced life-altering side effects as a result of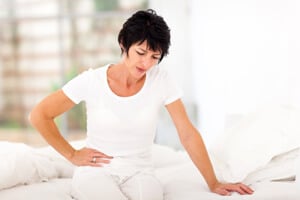 transvaginal mesh products. If you have been injured as a result of any of the following transvaginal mesh products, you should contact our office to learn more about your rights. Our firm has been helping women and their families for decades. Our firm is sensitive to your needs and we have several female attorneys and staff members who are available to discuss the nature of your injury on a woman to woman basis. Your initial consultation is free and confidential.
Which Tansvaginal Mesh Products Cause Injury?
Since the 1990's, transvaginal mesh products have been used to repair pelvic organ prolapse (POP) and stress urinary incontinence (SUI). Beginning with Boston Scientific's 1999 recall of its transvaginal mesh product, ProtoGen, many patients began to experience devastating complications from these defective medical products. However, medical device manufacturers continued to produce transvaginal mesh, and thousands of patients were treated with these products. Over the last 15 years, women across the country have sustained serious injuries because of these defective medical devices.
After the recall of ProtoGen, doctors continued to use transvaginal mesh during surgeries, and many patients experienced severe and catastrophic injuries.
For example:
Between 2003 and 2006, approximately 35,000 women received Mentor Corporation's ObTape Vaginal Sling to treat SUI. However, the product had a particularly high rate of vaginal erosion, and as a result experts advised against using the product.
By 2008, the FDA had issued warnings about the use of transvaginal mesh to treat POP and SUI, but medical device manufacturers continued to produce these products.
C.R. Bard manufactured the Avaulta Plus, but it stopped selling the product in 2012 after many women experienced significant injuries and required revision surgeries.
Johnson & Johnson's Ethicon also ceased sales of four different Gynecare mesh products in 2012, including the Gynecare Prolift Kit, Gynecare Prolift and M Kit, Gynecare TVT Secur, and the Gynecare Prosima Pelvic Floor Repair System Kit.
Other manufacturers of these defective medical products include American Medical Systems and Endo Pharmaceuticals, Coloplast Corp., and Cook Medical.
Signs and Symptoms of a Transvaginal Mesh Injury
By 2008, the FDA had issued a warning about transvaginal mesh, which emphasized the fact that "serious complications associated with surgical mesh for transvaginal repair of POP are not rare." Between 2008-2010, the FDA reported the following symptoms of transvaginal mesh injuries and complications:
Mesh erosion through the vagina (which can also be called "exposure," "extrusion," and "protrusion");
Severe pain;
Serious infections and bleeding;
Pain during sexual intercourse;
Perforation of organs;
Additional urinary problems;
Recurrent prolapse;
Neuro-muscular problems;
Vaginal scarring; and
Vaginal shrinkage.
In some cases, women also reported emotional injuries connected to transvaginal mesh surgeries. Many of the patients who received transvaginal mesh required hospitalization and additional surgeries to treat their complications. After conducting a review at the end of 2011, the FDA concluded that transvaginal mesh does not provide any known benefits over non-mesh treatments of POP or SUI, and indeed, transvaginal mesh in fact presents risks that do not occur with traditional non-mesh surgery.
What is Transvaginal Mesh?
Transvaginal mesh products, or urogynecologic surgical mesh, can be used to repair damaged or weakened tissue, according to the FDA. It is typically made from a synthetic material or, in some cases, an absorbable biologic material. When these devices are used in urogynecologic procedures, they are "permanently implanted to reinforce the weakened vaginal wall to repair pelvic organ prolapse or to support the urethra to treat urinary incontinence."
Pelvic Organ Prolapse (POP) and Stress Urinary Incontinence (SUI)
Pelvic organ prolapse (POP) is a condition that happens when tissue that holds the pelvic organs in place grows weak or stretches. As a result, the pelvic organs begin to slip. The FDA suggests that between 30 to 50 percent of all women will experience POP in their lifetimes. When transvaginal mesh is used to repair POP, serious and life-threatening complications can occur. These complications include organs bulging, or prolapsing into the vagina. In some cases, the organs can prolapse beyond the vaginal opening. Organs affected can include the uterus, bladder, rectum, and bowel. Following a hysterectomy, the vaginal apex can also prolapse.
Stress urinary incontinence (SUI) is a condition in which urine can leak during physical activities, including but not limited to exercising, coughing, laughing, and sneezing.
Can I Get Help If I Have Been Harmed By a Transvaginal Mesh Product?
Transvaginal mesh has resulted in serious and life-threatening injuries to thousands of women in the last fifteen years. If you or a loved one has sustained injuries after receiving a transvaginal mesh product to treat POP or SUI after 2003 and experienced any of the following injuries, you may be able to file a claim for financial compensation.
Injuries entitled to compensation include:
A Revision surgery scheduled or needed;
An Infection requiring surgery;
Erosion of the mesh into the vagina;
Mesh extrusion;
Urinary problems;
Pelvic or vaginal pain;
Hardening of the vaginal mesh;
Injury to nearby organs or organ perforation;
Recurrence of SUI/POP; and/or
Bowel, bladder and/or blood vessel perforation.
We will handle your call with confidentially and sensitivity. There is no cost to you for a consultation with someone in our office and we will have a medical expert review your medical records to determine if you have a case. We work on a contingency fee basis, which means we do not charge a fee for our services unless and until we win money for you.