Was your baby born premature and diagnosed with necrotizing enterocolitis after being fed baby formula at the hospital? If yes, you need to know everything about the NEC baby formula lawsuit.  
What is Necrotizing Enterocolitis?
Necrotizing enterocolitis (NEC) is a condition that affects preemies causing inflammation of the intestines. The inflammation causes the intestinal tissues to die, and holes to form that allow bacteria to leak from the intestines into the baby's bloodstream or abdomen. The condition can develop within two to six weeks postpartum.
NEC is usually mild; however, it can be life-threatening because 90 percent of NEC patients are born premature and may have additional health concerns. NEC affects a total of 1 out of everything 1,000 premature babies in the neonatal intensive care unit NICU. The most at-risk babies are those born before 28 weeks' gestation, weighed less than 5.5 pounds at birth, and had to be fed through a feeding tube.  
Classic Necrotizing enterocolitis will typically occur while the baby is otherwise stable and will happen suddenly. Infants who receive blood transfusions may also develop NEC within three days of the procedure. Full term babies are also at risk of NEC as well. When full term babies contract NEC it is usually due to a birth defect such as a congenital heart condition, low oxygen levels at birth, or gastroschisis.
Symptoms of NEC include:
Premature babies who are diagnosed with NEC in the neonatal intensive care unit (NICU) may have long-term complications including abdominal infections, intestinal strictures or perforation of the intestinal wall or intestinal tissue, short bowel/gut syndrome, development and growth delays, or death.  
What is the NEC Baby Formula Lawsuit?
The NEC baby formula lawsuit is currently underway with experienced personal injury/product liability attorneys working together to represent children and their families who have been harmed by baby formula.
The amount of research linking formula with a cow's milk base to NEC in infants born prematurely goes back years. Yet, manufacturers of formula still tout their defective product as safe or even a superior alternative to breast milk. Despite the research, these companies have also failed to inform parents, hospitals, and healthcare providers of the potential increased risk and adverse effects of feeding cow's milk formula to infants that are premature.  
Feeding a premature baby or low birth-weight infants in the hospital should always be a safe practice, especially for babies who are born with other risk factors and need extra nutrition or alternative feeding. Hospitals should fully inform the patients about the risks and benefits of all treatments received while in their care, including the formula provided to babies. The manufacturers of baby formula are responsible for disclosing this information to hospitals and patients. When they do not disclose the dangers, tragedy may occur.
The baby formula lawsuits claim that these formulas contain no warning label for NEC and no guidelines for recognizing the symptoms of NEC in preterm infants should they develop after use. The lawsuits are against Abbott Laboratories, Inc. and Mead Johnson & Company, LLC, the manufacturers of these baby formulas.
If your preemie baby received any of these formulas in the hospital and developed NEC or the symptoms of NEC, you should contact a product liability attorney who is handling these Enfamil and Similac lawsuits.  
Enfamil Formulas involved:
NeoPro EnfaCare Infant Formula

Premature Infant Formula 24 Calorie High Protein 

Premature Infant Formula 30 Cal with Iron 

Premature Infant Formula 24 Cal with Iron 

Premature Infant Formula 20 Cal with Iron 

24 Cal Infant Formula 

Human Milk Fortifier (acidified liquid and powder)
Similac Formulas Involved:
NeoSure 

Similac Special Care 20 

Special Care 24 

Special Care 24 High Protein 

Special Care 30 

Alimentum Expert Care 

Human Milk Fortifier  

Human Milk Fortifier Hydrolyzed Protein Concentrated Liquid 

Liquid Protein Fortifier 
There are known alternatives that hospitals can supply instead of Similac and Enfamil formulas. Parents may have chosen different formulas had they known of the risks and dangers presented in these lawsuits. A mother's breast milk from breastfeeding or donor breast milk are easy alternatives to formula feeding that should have been and should be presented to all parents of premature babies to avoid NEC and it's side effects.  
If your child has suffered from necrotizing enterocolitis after birth that resulted in the injury or death of your child, you may be entitled to compensation. An attorney can help you receive the compensation you deserve for this tragic occurrence.
Update On NEC Infant Formula Lawsuits
Currently, there are hundreds of cases in the early stages of litigation all over the county for formula lawsuits. Families are working with lawyers to file wrongful death and injury claims and liability lawsuits are being pursued against Abbott and Mead Johnson- the manufacturers who make these formulas.  
Enfamil and Similac and the formula manufacturers have ignored calls from parents and lawyers to recall their products as they are not safe for preterm infant consumption.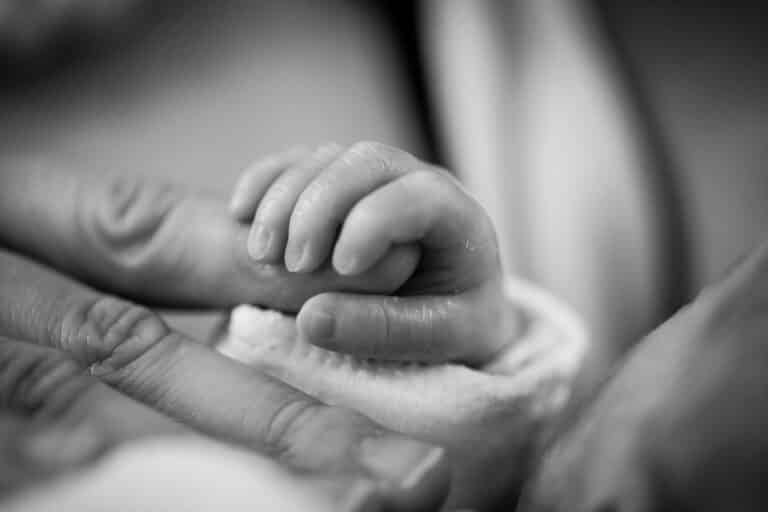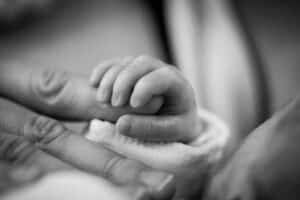 How do I Qualify for A NEC Wrongful Death Lawsuit?
The first thing you will want to do is consult with an attorney who handles wrongful death or product liability cases. The lawyers at The Rothenberg Law Firm, offer a free consultation to determine whether your case is viable for a baby formula NEC lawsuit.  
If your child or a loved one developed NEC you may qualify for a claim against the manufacturers of the formula. Every situation is different, so it is important for you to discuss your potential claim with an experienced attorney to see if your situation will qualify for a lawsuit.  
NEC settlements may help parents cover the costs of hospital bills, NEC treatment, life-long treatment including therapy, medical equipment, or special services, and support and counseling for the entire family.
Find out if you qualify for compensation, learn about the statute of limitations, and more by calling Rothenberg Law Firm for a free case evaluation.