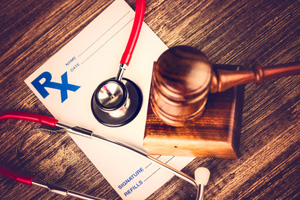 Takeda Offers Settlement for Dangerous Drug Lawsuits
Thousands of lawsuits have been filed across the country alleging that Takeda Pharmaceuticals, the largest drug manufacturer in Asia, "hid the cancer risks associated with its Actos diabetes medicine," according to a recent article in Fortune Magazine. The settlement has not yet been accepted, but it could end up being one of the largest settlements in the U.S. when it comes to dangerous drug lawsuits. Indeed, more than 8,000 cases are pending in both state and federal courts.
Actos is a drug that is prescribed for patients with Type 2 diabetes. It is intended to help patients better regulate blood glucose. Currently, it has been on the market for more than 16 years and has produced tens of billions in sales.
The Japanese-based Takeda has offered 2.2 billion to settle these claims. That settlement would only equal about $275,000 for each lawsuit that is already underway. Such an amount is markedly less than the damages that juries have already awarded in other Actos cases. For instance, a "federal jury in Louisiana ordered Takeda to pay a combined $9 billion in damages to a patient who blamed Actos for a bladder condition."
While the judge in that case ended up reducing the amount of damages to $36.8 million, the case nonetheless emphasizes that the drug manufacturer likely wants to pay less money in a settlement than it would through individual product liability claims. In fact, Takeda proposed the settlement preemptively, possibly with the hope that it could avoid large verdicts. Will the settlement end up preventing persons who have sustained serious injuries from Actos from obtaining the compensation they deserve?
Manufacturer Liability for Dangerous Drugs
If you are a patient who has developed bladder cancer after taking Actos, what would you need to prove in order to receive compensation for your injuries?
When drug manufacturers like Takeda manufacture a defective product, they can be held strictly liable for injuries that occur. In other words, under a strict liability theory of law, a patient does not need to prove that a drugmaker like Takeda was negligent. Generally speaking, the patient will only need to prove that he or she was using the drug as prescribed, that Takeda manufactured the drug, and that the product caused his/her injuries. An experienced dangerous drug lawyer can examine the details of your specific case to help you decide whether you have a strong claim.
If Takeda knew that Actos could be linked to bladder cancer but failed to warn persons taking the drug, injured parties should be able to file a successful product liability case. And if Takeda did fail to warn consumers, would a settlement of $2.2 billion for all of the current Actos cases really be sufficient to compensate patients who have been injured by the defective product? This question is particularly relevant given the fact that numerous juries have found Takeda liable.
Some patient advocates indicate that Takeda's proposed settlement at least acknowledges that injured plaintiffs deserve to be compensated for their serious injuries, but others contend that the settlement simply is not enough. For example, Erik Gordon, a professor at the University of Michigan Law School emphasized that "$2.2 billion is a bargain" for Takeda.
Contact a Dangerous Drug Attorney
If you or someone you love has developed bladder cancer or has suffered from heart failure after taking Actos, you may be eligible to seek financial compensation for your injuries. Contact an experienced dangerous drug attorney to learn more about your rights.