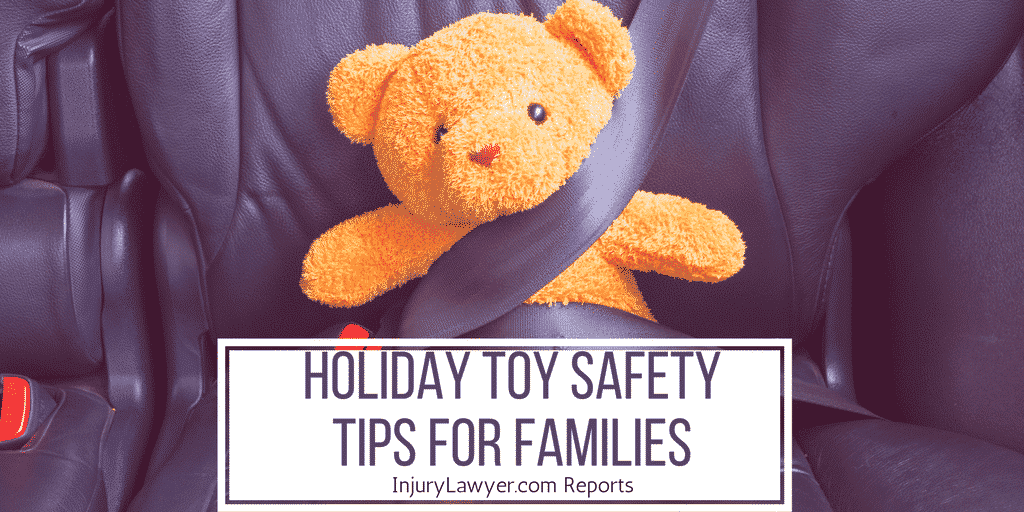 Children's Hospital Provides Toy Safety Tips for Parents
Can toys cause child injuries? Whether you are purchasing toys for your children as gifts during the holiday season or plan to buy toys for the kids of family members and friends, it is important to know that not all toys are safe for kids of all ages. In other words, while many toys may not have any inherent risks or defects, they may have parts that could cause serious injury to younger children. At the same time, like other consumer products, toys can also have a wide variety of safety defects, from design defects to manufacturing defects. According to a recent article, parents and anyone purchasing toys, this holiday season should pay attention to some safety tips.
According to Purnima Unnia, a pediatric trauma injury prevention program manager mentioned in the above article, "when shopping for children, it's important to do your research on the safest toy options." Indeed, she clarified, "all toys should have an age recommendation on the packaging, and it's important to read labels carefully, especially for children under the age of three." To be clear, the most important thing to consider in buying toys is whether they are age-appropriate. If the toy looks like it may have any smaller parts or anything that could pose a choking hazard, do not buy the toy for a young child.
In addition to age limitations, anyone buying toys for children should also focus on products that have "quality construction," and that do not have sharp edges that could lead to injuries. Moreover, any products that could be toxic to young children—such as certain paints or artist crayons—should be avoided, as should latex balloons and any objects with cords or strings that are longer than seven inches.
Parents should also think carefully about toys and children's products that require additional equipment in order to be used safely. For instance, if you are buying your child a bicycle, a scooter, or a skateboard, you should also be sure to purchase a helmet, as well as any knee pads or wrist guards that are important for preventing injuries.
Getting the Facts About Toy-Related Injuries
Do we really need to be worried about toy-related injuries?  Yes- absolutely! The following are significant facts and figures from a recent report from the Consumer Product Safety Commission (CPSC):
More than 10 children sustained fatal injuries from toys in 2015;
Riding toys are associated with almost 50% of all accidental child deaths caused by toys;
More than 254,000 children sustained toy-related injuries in 2015 that required treatment in an emergency department;
Injuries to the head and face are the most common causes of hospital visits for kids who get hurt using toys;
Nearly 75% of all child toy-related injuries affect kids who are under the age of 15, while nearly 70% affect kids under the age of 12; and
35% of all serious toy-related child injuries involve kids who are under the age of 5.
If your child was injured using a toy, you may be able to receive financial compensation for your child's injuries. Contact a child injury lawyer to determine your rights.