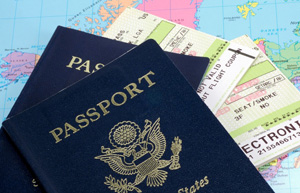 Travel Scams Loom Large as Warmer Weather Leads to Vacation Season
With warmer spring weather slowly making its way into Philadelphia and other parts of the tri-state area, many residents have begun to think about summer vacations. Indeed, many of us have even purchased plane tickets and secured hotel reservations. While we do not like to consider the possibility of being the target of consumer fraud, summer vacation scams happen all too often in the U.S. and abroad. Each year, Americans find out that they have become victims of consumer fraud. A recent press release from Pennsylvania Attorney General Kathleen G. Kane warned Pennsylvania residents about potential travel scams to keep in mind while taking time off from work.
According to Attorney General Kane, "scammers are always adjusting their tactics and looking for new ways to lure victims." She emphasized the fact that many victims of consumer fraud find that they are victims of scams in vacation destinations that they may have been frequenting for years. Kane cautioned travelers to "educate yourself so that you don't become the next victim."
What should you look out for to avoid a consumer scam? In particular, technology-related scams have been on the rise in recent years. There are Wi-Fi hotspots in nearly every major world city these days. While easy access to e-mail and the internet on your smart phone or tablet can allow you to stay in touch while you are away on vacation, free Wi-Fi hotspots can also provide personal financial information to scammers. How does this happen? In some cases, scammers can create a fake free Wi-Fi network that has the name of a local restaurant or coffee shop—an establishment that, by name, looks to be reputable. However, when a vacationer logs onto the Wi-Fi connection and checks her bank account balance or credit card statement, the scammer can quickly gain access to personal finances.
How can you stay safe? According to Kane, "consumers should limit their access to bank accounts or credit card accounts when using free Wi-Fi as scammers will also keep track of usernames and passwords in order to access information at a later date."
Typical Vacation Scams
While technology has enabled scammers to more readily access bank accounts and credit cards of Philadelphia residents and other travelers on vacation, not all consumer scams are high tech. According to a report in CNN Travel, the following represent some of the most common forms of travel scams:
Taxi scams: whether you are trying to hail a taxi or a "rickshaw," make sure that you are getting into a registered, metered vehicle. If you're getting into a rickshaw or other man-powered vehicle, write down the agreed-upon cost of the ride before you enter into the vehicle. Many tourists who take rides from non-metered taxis will hear a completely different—and much higher—fee at the end of the ride.
Currency exchange scams: always exchange money at a reputable money exchange counter when you are in another country, know the exchange rate, and always count your money carefully before you leave a money exchange. Tourists have been victims of "sleight of hand" scams at some of these money-exchange counters, and others have not received a fair rate of exchange.
Pickpocketing scams: if a stranger approaches you to "help" to help with directions, be aware of pickpocketing. Letting your guard down for a few seconds can result in the loss of a wallet. In general, beware of any stranger who approaches you on the street.