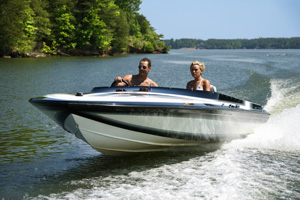 New Yorkers are still mourning the loss of a bride to be and best man in the recent tragic boating accident that occurred near the Tappan Zee Bridge.  There are many questions about this terrible tragedy that remain unanswered. As the family members mourn their great loss, and the investigation into the cause of the accident continues, it is important to reflect on boating safety.
According to the Boating Safety Resource Center of the U.S. Coast Guard's Boating Safety Division, hundreds of lives are lost each year due to boating accidents, and thousands are injured.  In addition, boating accidents cause millions of dollars in property damage each year, and much of it is preventable.
Boating Safety Tips:
The U.S. Coast Guard recommends certain tips for all months of the year:
Vessel Safety Checks will prevent you from having unexpected problems with boats and other crafts while out on the water.  The U.S. Department of Homeland Security reminds boaters that even the most experienced of us need to have a vessel safety check done before heading out.
There are many different kinds of boating safety courses offered across the United States, and they cover issues for many different kinds of recreational boating for "boaters of all ages."  It's never a bad idea to take a refresher course!
Wearing Your Life Jacket

:
The Coast Guard cannot emphasize wearing your life jacket enough.  Life jackets come in a variety of shapes, colors and textures and are sold all over the United States. Make sure to have an appropriately fitting jacket- especially when boating with children. Even though it may be tempting to remove your life jacket to catch some sun, remember to keep safety as your number one priority.
BUI- Boating Under The Influence:
Never operate a boat if you are under the influence of drugs or alcohol. Never ride as a passenger in a boat with a boat operator who is under the influence of drugs or alcohol.
It is important to prepare a float plan regardless of the size of your boat or nature of your trip.
Cold Water Boating Safety:
Although we do not want to acknowledge it, the summer months are winding down. We have begun to wake up to lower temperatures and are enjoying a breeze at night. As the fall months slowly approach, it is important to keep in mind the US Coast Guard's recommendations for boating safety in cold water.
There are significant safety concerns when people are out on the water on days that average about 60 degrees Fahrenheit.  Due to these particular cold water issues, New York State law requires that all people aboard "pleasure vessels" that are less than 21 feet in length to wear lifejackets between November 1st and May 1st.  This includes people aboard rowboats, canoes, and kayaks.
The Coast Guard has some safety tips for boating during the cooler months:
Always wear a properly fitted life jacket that is Coast Guard approved;
Know the signs and symptoms of hypothermia.  This includes knowing how quickly it takes effect and how to protect against it by wearing "proper cold-water equipment, including a lifejacket."
Know what you should do in case of an emergency before you go out on the water.
Make sure to have an "If Found" sticker on all of your watercrafts, including canoes, kayaks, and paddleboards.  This way, if your watercraft gets lost or becomes adrift, the Coast Guard and other emergency-response units will not have false distress calls.
Stay Safe: Always make sure to follow proper safety procedures while boating.