Have You Been Injured in a New Jersey Construction Accident?
Construction sites can be very dangerous places to work and on-site accidents result in literally thousands of injuries and fatalities each year – and that's just in the United States. That's why construction workers account for approximately one in five workplace fatalities in this country.
Often, these incidents are the result of negligence on the part of the construction company. Safety engineers and safety management programs should prevent these incidents. When they're negligent or absent, accidents occur.
Regardless of what caused a construction accident, the affected employee is entitled to some degree of compensation. If you or a loved one works in the construction industry in New Jersey and has suffered due to someone else's negligence, contact a New Jersey construction accident lawyer. You want to know that the person helping you pursue fair compensation is thoroughly familiar with all applicable state laws.
Construction Accident Injury Benefits in NJ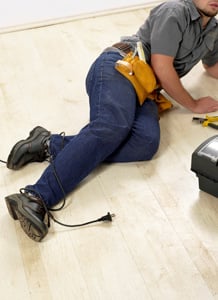 As per the Workers Compensation Act (WCA), employees who were injured even as a result of their own actions may still be entitled to compensation. Injured workers commonly receive benefits like weekly payments and coverage for medical expenses.
Unfortunately, these benefits often fail to address the full extent of pain and suffering an individual may experience as a result of construction accident. Medical payments only cover treatments that have been deemed necessary, and weekly payments are calculated by assessing both the employee's weekly earnings and the severity of the disability, whether it be a temporary total disability or a permanent partial disability. To ensure you get the reimbursement you deserve, you should contact a New Jersey construction accident attorney.