Product Liability Lawyers work hard to hold manufacturers, wholesalers, and retailers legally responsible for defective or unsafe products. Items covered by this area of law include food, drugs, and virtually all consumer products. Product liability is frequently a question of strict liability.  A person may sue for damages if they are:
The user who is injured and seeks damages does not need to be the original purchaser of the product, and such a person, in many cases, does not have to prove negligence. If this description sounds familiar to you, you should consult a product liability lawyer.injured while using a product
not substantially changed from its original condition
for the product's intended use
of a product defect
that defect caused the injury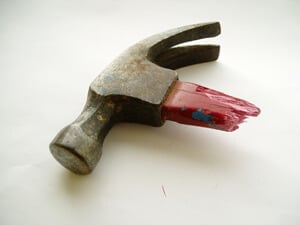 If the injured user was using the product in a manner not intended by the manufacturer or retailer, or had altered the product so that safety features were disabled, it may not be possible to prove that injuries were caused by defects in the product. The reasoning here is the defendant may be able to successfully assert that the injuries were caused by the intervening acts of the plaintiff.
Negligence and Warranty Breaches
Questions of negligence and breach of warranty are also grounds for a damages claim under product liability. In the case of negligence, grounds for a valid claim depend on establishing the presence of one of two things. First, is if the company is shown to have negligently, or improperly, tested its product. Also, if the company negligently provided inadequate directions for a product's use, an injured party will likely have valid grounds for a negligence claim.
Similarly, a manufacturer implies a warranty for1) fitness of use and 2) freedom from defect when an item is sold. Therefore, if a product proves to be defective, or is unfit for the purpose intended, an injured user can file a product liability suit. In a case of negligence, it is important that the plaintiff be able to show that the product was defective when it left the defendant's control. It is difficult to hold someone liable for a defect that occurred after that party had control over the product.
Strict Liability
In product liability, there are various areas of defects that can occur. If a claim of strict liability is to be pursued, the injured party will need to show that, due to a defect, the product was unreasonably dangerous for its intended use. Generally, there are three areas in which a product can be unreasonably dangerous:
Failure to Warn
The manufacturer or seller can fail to warn about dangers associated with the product's use. Manufacturers and sellers are expected to give adequate warnings about possible dangers, and to provide clear and adequate instructions for use. Failure to do so can make a nevertheless sound product deadly. For instance, coolants used in automobiles are extremely toxic; failure to print warnings of this toxicity on the product labels could lead to an accidental poisoning, and thus to a suit for damages. 
Design Defect
The product may have a defective design, even if it is assembled perfectly. An example would be a car gasoline tank that is designed with weak walls such that an impact can rupture the tank and cause the car to catch on fire, even when the tank is correctly assembled and installed.
Manufacturing Defect
A manufacturing defect exists when an otherwise safe product is rendered dangerous because it is assembled improperly. A car whose wheel is installed with missing or cross-threaded bolts may lose a wheel at high speed, injuring or killing the driver and passengers. If it is proved that the car was manufactured with that defect, the manufacturer will be liable.
In all cases of product liability, it is essential to the success of the case that the product be preserved and that all paperwork showing the origin of the product is made available. Receipts showing purchase, any repair records, etc., can be vital to building a successful case. A defective product lawyer will gather and preserve all relevant evidence to best support your claim.